A reminder for families who have students in the "white team" classrooms that packet pick-up is available until 4:00 this afternoon.

Please visit the NEWS section of the website for information on remote packet pick-up. A reminder ALL students will be remote for the week following Thanksgiving.

Please check the website for an update on remote learning following Thanksgiving Break.

When picking up your child at the end of the day, please follow the CDC guidelines of six feet of distancing and wearing a mask. There are many parents picking up students but there is ample room to spread out. Thank you for helping keep our school community healthy and safe.

Menu changes: Friday, October 23 Nacho chips, salsa, and cheese cup. Friday, October 30 Turkey & Cheese on a bun

A reminder that school dismisses at 12:00 every Friday, starting today.

Remote student packets can be dropped off and picked up on Tuesday between 8:00 and 1:30.

A reminder that students are released at 1:00 today and there is no school on Monday to honor Indigenous People Day.

Phone and internet are back!

The phones and internet are currently not working. We apologize for the inconvenience.

We DO have school on Friday. All workshops were pushed to the start of the school year, so there are not workshop days throughout the year.

CHANGE OF PLANS! Health Access Network advised that they will be holding a flu shot clinic at RSU#67. It is scheduled for October 15th. They will begin at Ella Burr at 7:30am. The forms will be sent home with students today.

Please take some time this weekend to wash your child's masks and water bottle. Regular cleaning increases safety. Thank you.

Starting this week, remote packet return and pick up is changing from Fridays to Mondays (Tuesdays if Monday is a holiday). You can pick up and return your learning packets between 8:00 and 1:30. We will be unable to accept or pass out packets between 1:30 and 2:30 due to dismissal and social distancing protocols.

FRIDAY REMINDERS: Remote students, support packet pick-up and drop-off is Friday between 9:00 and 12:00. Friday is an early dismissal. Walkers are dismissed at 12:50 and the first busses leave the school at 1:00.

A reminder that Fridays are early dismissal. Walkers are dismissed at 12:50 and busses at 1:00.

A reminder that students should not arrive at school before 7:15 am each day. Please do not travel through the gates, that area is reserved for bus drop off.

The Ella P. Burr Virtual Open House is now posted! Check it out.

Hybrid model. If we are using the HYBRID MODEL only half of our students will attend in person. Below is the color days your child(ren) are following. Blue Days: McCarthy, Crockett, Edwards, Olsen, Murchison, Whittier, Hallett, Gardner, Stevens, Thornton. White Days: Harper, Larlee, Peters, Croce, Cuccinello, Sherman, Himes, Brawn, Manzo, Tolman.

The primary phone line (794-3014) is currently out of order (it will ring on the caller end but not at EPB). If you are trying to contact EPB please use 794-3015.

Please check the EPB website daily for regular updates as we continue to push school opening plans and procedures out.

Letters from classroom teachers will be going home early next week. We are still configuring classrooms as we get a more definitive number of students attending each grade-level and finalize the number of students each room will hold.

If you have not registered your child for the 4-year-old program of for Kindergarten, please call the office.

In accordance with the CDC when school begins, students and staff will be required to wear a face covering. Now would be a great time to teach your kids to wear a mask. Buy or make them a cute one. Have them wear it for half an hour at a time to get used to it. The more they get used to wearing a mask, the easier it will be when school starts this fall.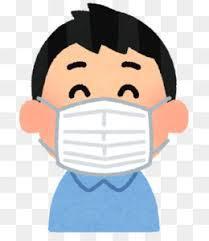 DATE ADDED. This crazy school year is quickly coming to an end and we want to have a drive-through celebration. The staff has planned a "reverse" parade. On Wednesday, June 10, between 12:00 and 2:00 EPB staff will be positioned around the entrance and playground for families to drive up through and see everyone one last time before summer vacation. Cars will be decorated and there might even be some bubbles and costumes.

Report cards and teacher placement will be mailed on June 12. This is preliminary assignment and the placement might change due to COVID planning/restrictions.

Ella P. Burr will be collecting any leveled reading books ​and library books on Wednesday, June 10 from 7:30 am to 2:30 pm. There will be crates located at the lower entrance to deposit any books you have at home. We are NOT collecting work students completed during the distance learning time. Thank you for your cooperation.

Parents are asked to pick up distance learning packets in the gym between 8 and 2 on Tuesday. Please enter the building through the upper doors proceed through the gym and out the gym doors. The remainder of the building will not be accessible, which includes bathrooms. Mr. Loiselle will be there to answer any question or concerns you may have. See you tomorrow.

Don't forget, Thursday is the first-grade concert at 1:00 and doors open at 12:30. Hope to see you there.

Due to the impending weather, the Kindergarten concert scheduled for Thursday, February 6, has been postponed until next Thursday, February 13. Same time, same place.

REMINDER: Picture retakes will be Thursday morning for those who missed the first picture day or would like their child's picture retaken.

Don't forget, Parent/Teacher conferences are this week. Have you signed up a meeting with your child's teacher? Give us a call and we can help schedule a time.

NO SCHOOL FRIDAY OR MONDAY. There will be no school on Friday, October 11 for a districtwide workshop day and on Monday, October 14 for Indigenous People Day (Columbus Day).

The September 2019 Newsletter is going home tomorrow, but you can get a sneak peek on the EPB website right now!

We would like to welcome our new first-grade teacher Allison Croce. Miss Croce is a recent graduate of UMaine. She's been hard at work getting her "first" classroom ready for the start of the new school year.

OPEN HOUSE Everyone is welcome to come in to visit the school and their new teachers on MONDAY, August 26 from 3:00-4:30. The Darling's Ice Cream Truck will be here again this year and all donations will go to benefit the school food pantry. We are excited to see you.

On Friday, all learners will be getting a bike safety lesson. Then on Saturday the town is having a Bicycle Rodeo from 10:00-12:00 at Veteran's Memorial Square.

The Lincoln Police and Fire Departments will be participating in a mock traffic accident and mock funeral as part of the "Every 15 Minutes Program" on April 25 and 26. Vehicles will be staged on Ella Burr Drive, so please do not be alarmed when you see the emergency vehicles.

Don't forget, auditions for Cry Wolf will be held on Monday at 9 am. Your child should have brought a permission slip home on Thursday or Friday. All rehearsals will occur during school hours. Interested in volunteering to supervise? Please call Mr. Loiselle.

Don't forget the second grade concert on Thursday at 1:00 pm. Doors open at 12:30 pm.

Don't forget the First-Grade concert on Thursday. Doors open at 12:30 pm and the concert begins at 1:00 pm. Hope to see you there.

The January Newsletter went home today. Please check your learner's backpack for your copy.

Coming soon!