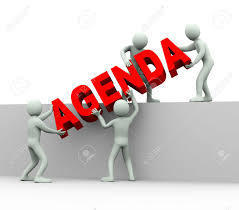 Public Forum Agenda 9-25-19
Rose Clark
Tuesday, September 24, 2019
Public Forum
RSU No. 67
AGENDA
Wednesday, September 25, 2019
Mattanawcook Academy Library at 5:00 pm
Open to the Public
Board of Directors: Board Chair Mary Plourde, Board Vice Chair Dianne Buck, Linda Brown, William Chubbuck, William Davis, Jasmine Folster, Rebecca Hanscom, Diane Jipson, Diana Lambert, Patricia Nobel, Jeremy Weatherbee.
MEMBERS ABSENT:
GUESTS PRESENT:
1. Call to Order
2. Pledge of Allegiance
3. Overview of LD 577: An act to Increase to Nutritious Foods in Schools by Implementing an After-School Program for At-Risk Students.
4. Public Comments, Discussion and Questions.
5. Adjournment Time: