News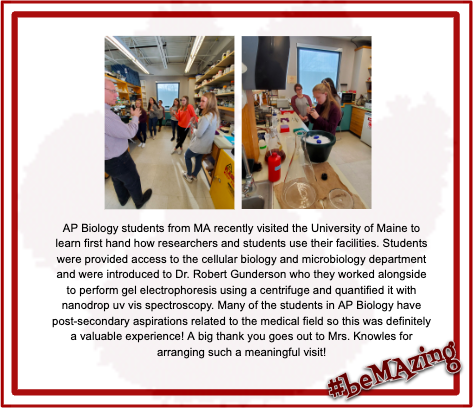 AP Biology students from MA recently visited the University of Maine to learn first hand how researchers and students use their facilities. Students were provided access to the cellular biology and...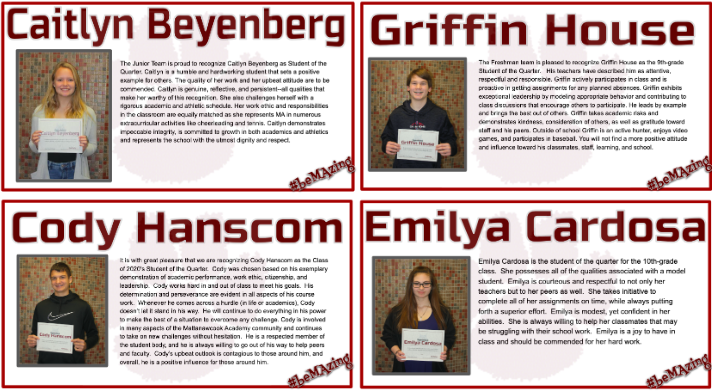 The following students were recognized for the first quarter of school for their exceptional work: Caitlyn Beyenberg, Griffin House, Cody Hanscom and Emliya Cardosa. Congrats and #beMAzing!

In effort to improve communication and accuracy of attendance records, we now ask that you please contact the school within 24 hours if your son or daughter is or will be absent from school. After...
SEE ALL NEWS
LIVE FEED

Like us on Facebook! @mabemazing #beMAzing

Due tot he winter music concert the Boys Varsity and JV basketball teams will not practice on Thursday, December 12th. On the 12th ...

The MA wrestlers competed in the Ryan Detour wrestling tournament at Bucksport on Saturday 9-7. The Lynx grapplers had 6 wrestlers ...
SEE ALL posts