Friday, March 20, 2020 will be a Regular School Day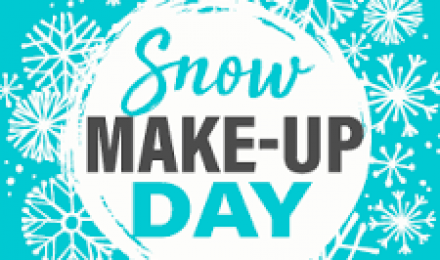 Thank you to all the community organizations who donated funds to allow the Ella Burr to obtain copies of a local author and illustrator's book. Check out the news on the EPB site and district site for more information.

No school in RSU 67 today, February 27th.

The Maine DOE will be recognizing RSU No. 67 students on February 28th for Visual and Performing Arts. Please see our news article on the district website for more information.

The national #LoveTeaching Campaign launched on February 14th. Check out our news for a video from the Maine Department of Education

All after school activities for tonight, February 13th, are cancelled.

There is a two-hour delay today, February 10th.

All schools in RSU 67 are closed today, February 7th.

ALL AFTER SCHOOL ACTIVITIES ARE CANCELLED TODAY, THURSDAY, FEBRUARY 6, 2020 & THERE WILL BE NO AFTERNOON 4 YEAR-OLD PROGRAM!

We have become aware that a Maine business received an email threat, with specific schools identified as targets. No schools in R.S.U. 67 were named in the threat. Please see the district site for more information.

February 1st starts the Maine DOE's Read to ME Challenge. Check out the news story on the district site for more information.

All after school activities for January 16th are cancelled due to the weather.

The 3D Doodler after school club at EPB is quite a success. This week marked the first week of 2nd and 3rd graders participating. Check out the news article for more information.

MA students shared the holiday spirit with residents at Colonial Health Care singing a variety of songs.

Grade 2 students completed their Pennies for Angels service learning project. Their efforts allowed them to purchase gifts for 43 kids. Check out the website for pictures and more information.

12/17/19: The bus to the Swingles Christmas show at the Collins Center has been cancelled due to inclement weather. We have tickets available if students have their own ride. Please give us a call if you'd like tickets and plan to pick them up by 3:30. The show begins at 7pm.

Students in grades 5-9 participated in a combined math competition at MJHS today with four other area schools. Thank you to all the guest scorers for correcting tests, to those who organized the event, and to the area schools who participated.

Mattanawcook Junior High students, under the guidance of art teacher Jennifer Antes, have been selected to showcase their work at the State House in Augusta during the Maine Visual Arts Education Showcase.

Students in the 5th grade just finished up a unit on Native Americans by creating a project that reflected their learning about an aspect of Native American culture. Check out the news and gallery for photos.

Early Kindergarten and Kindergarten students enjoyed a Thanksgiving Feast with their families after learning about life in Plymouth Plantation. Lunch was served by RSU 67 staff and volunteers. Check out the gallery on the website and news for some pictures.