Part 2 of Office lost and found pieces!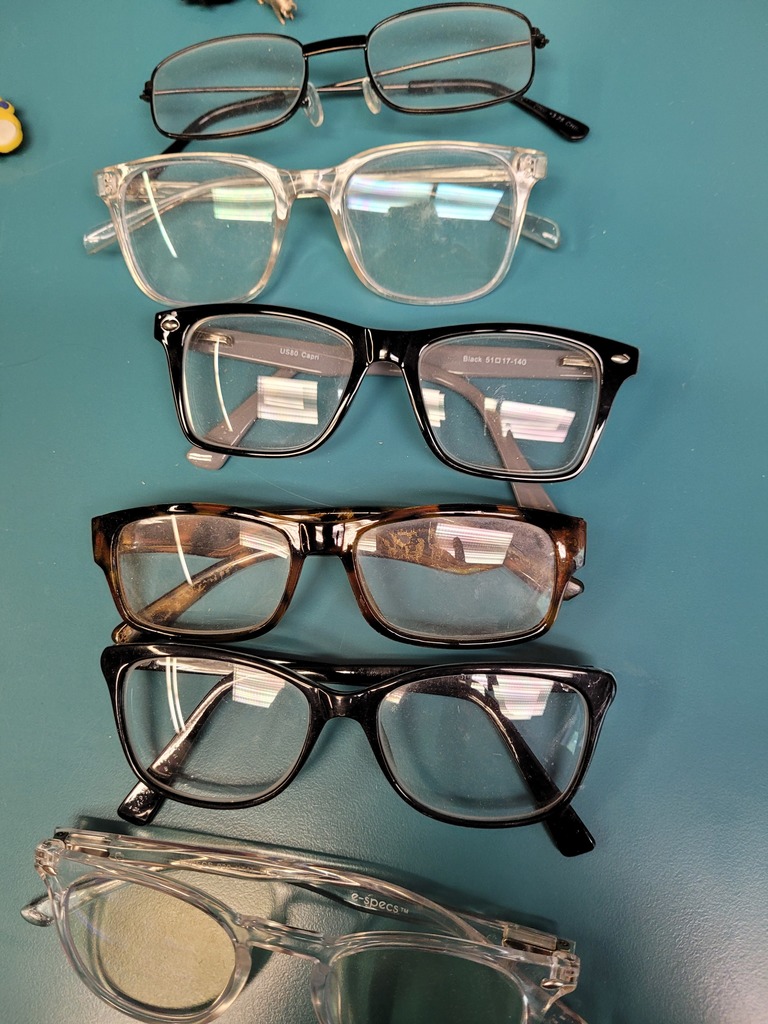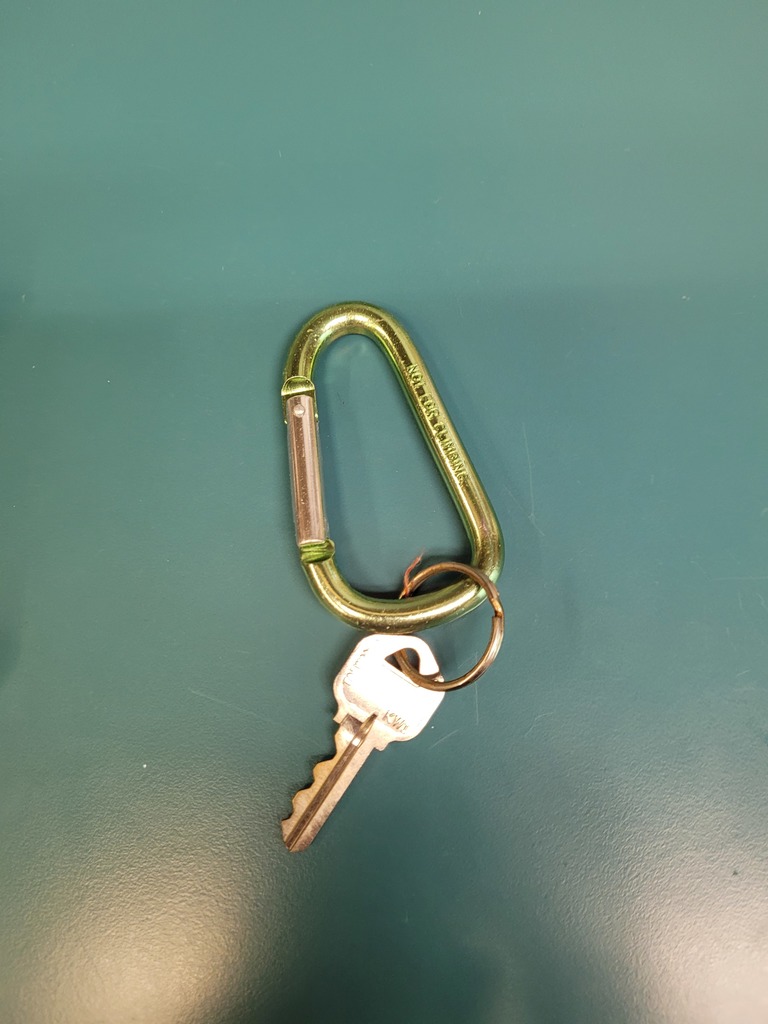 Some of our more "valuable" lost and found items. These are kept in the office. Should you see something that you know is yours, please feel free to let the office and we will set it aside to return to you. As you can see, there are some nice pieces of jewelry left behind. Please encourage your student to check the office if they lose a jewelry. That's where it goes, not on the table. We also have many pairs of prescription glasses that we would love to return. Thanks for checking out the pictures.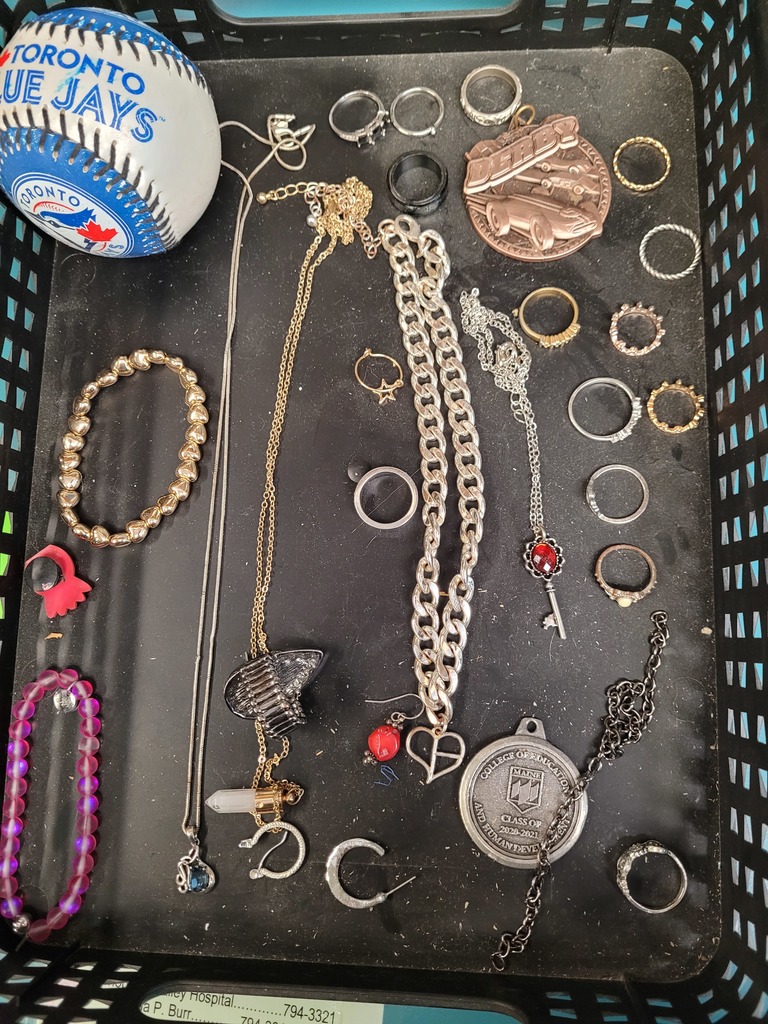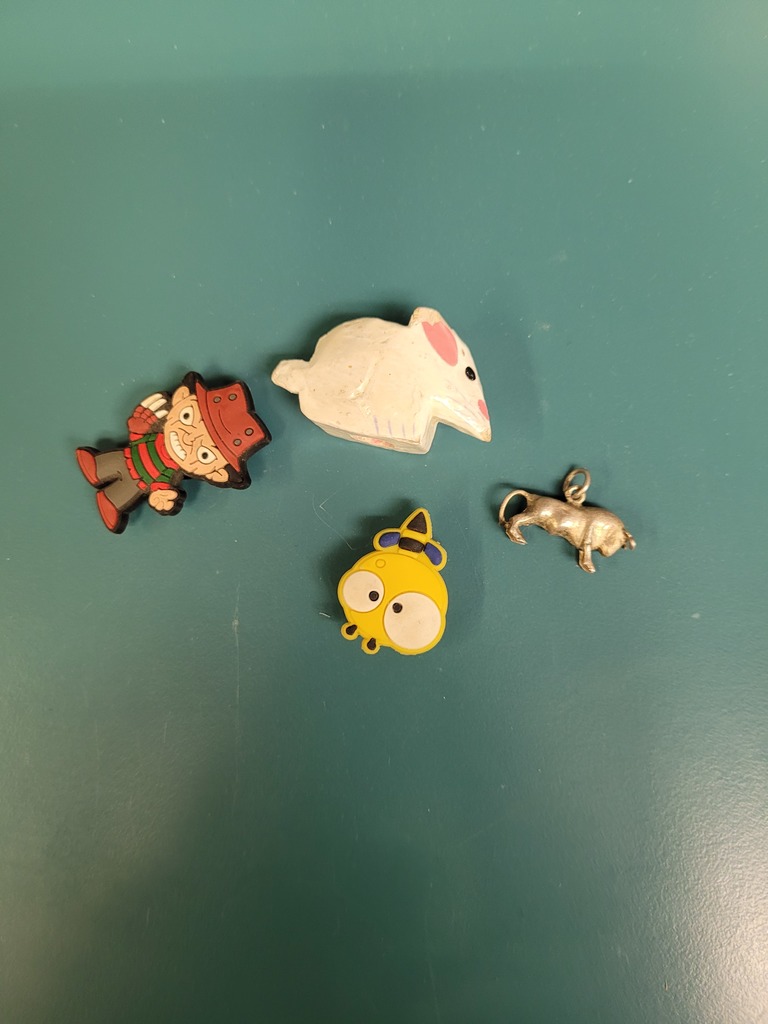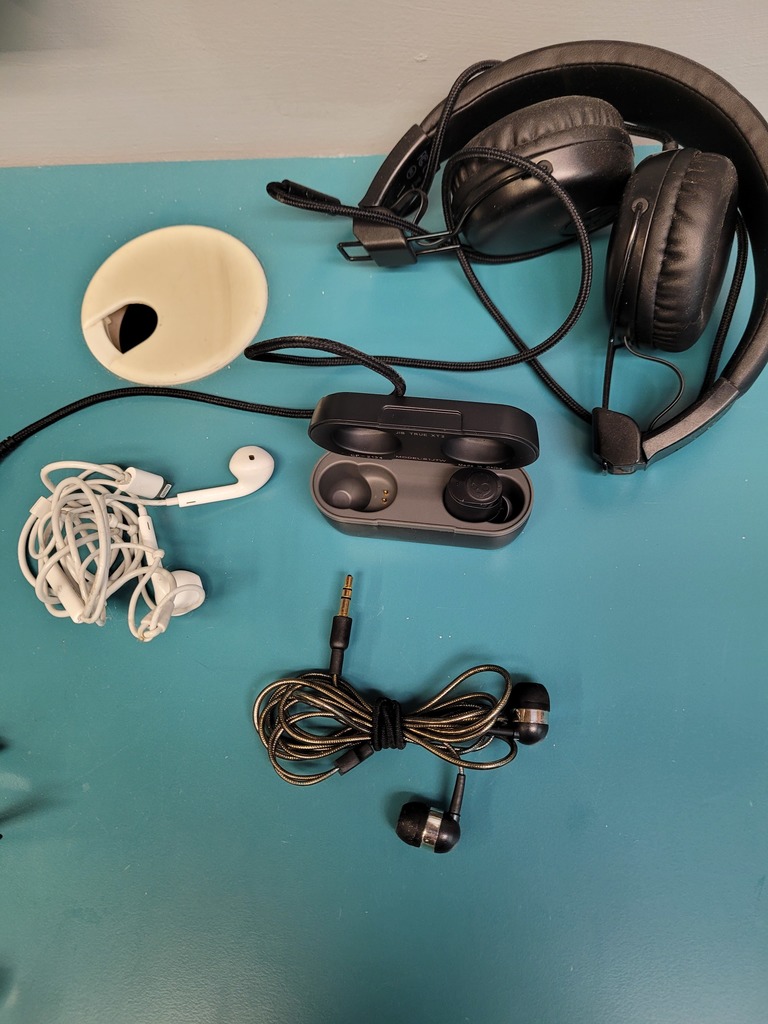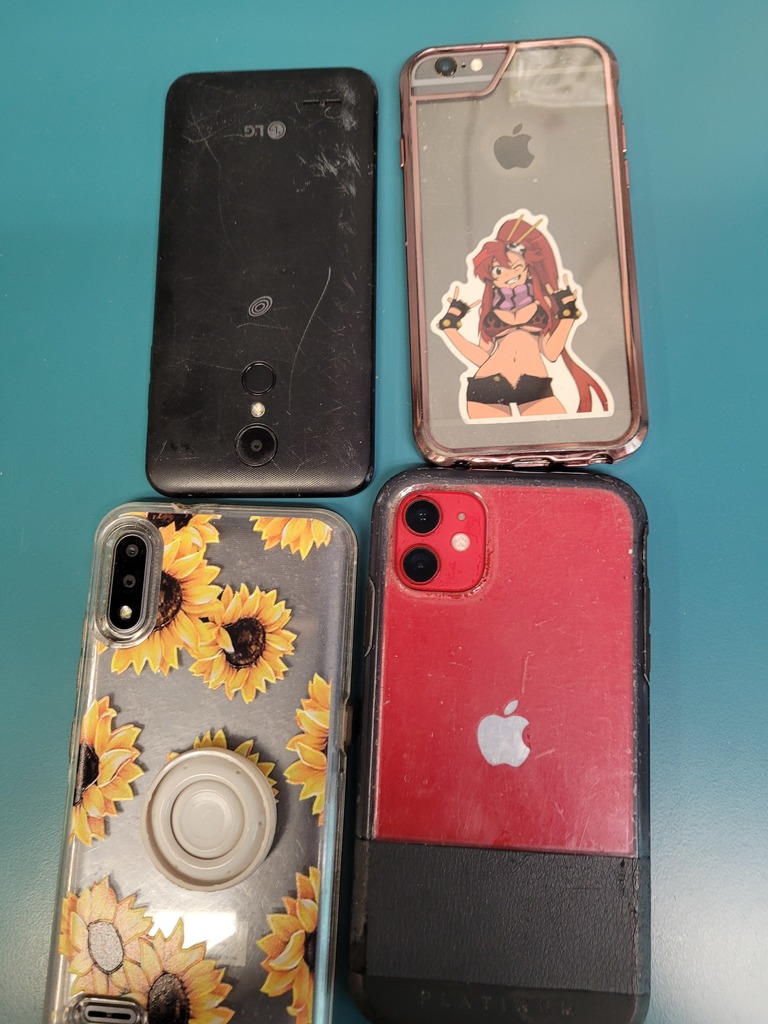 Class of 2026 and Families: I have emailed files of any pictures taken by Mrs. Hanington during Last Assembly to the student's school email. Students in the class of 2026 also received an email to their school account with the 8th grade slideshow. Please enjoy!

MJHS has 4 yearbooks available for purchase for $20 each on a first come, first serve basis. Please call (794-8935) or email Mrs. Phillips (
dphillips@rsu67.org
) or Mrs. Crocker (
jcrocker@rsu67.org
) as soon as possible if you would like to purchase one.
Here is the Parent News for June 2022. A hard copy of this document was sent home with your student(s) today. Please note the suggested supply list for each grade level is subject to change, please watch for updates. Thank you!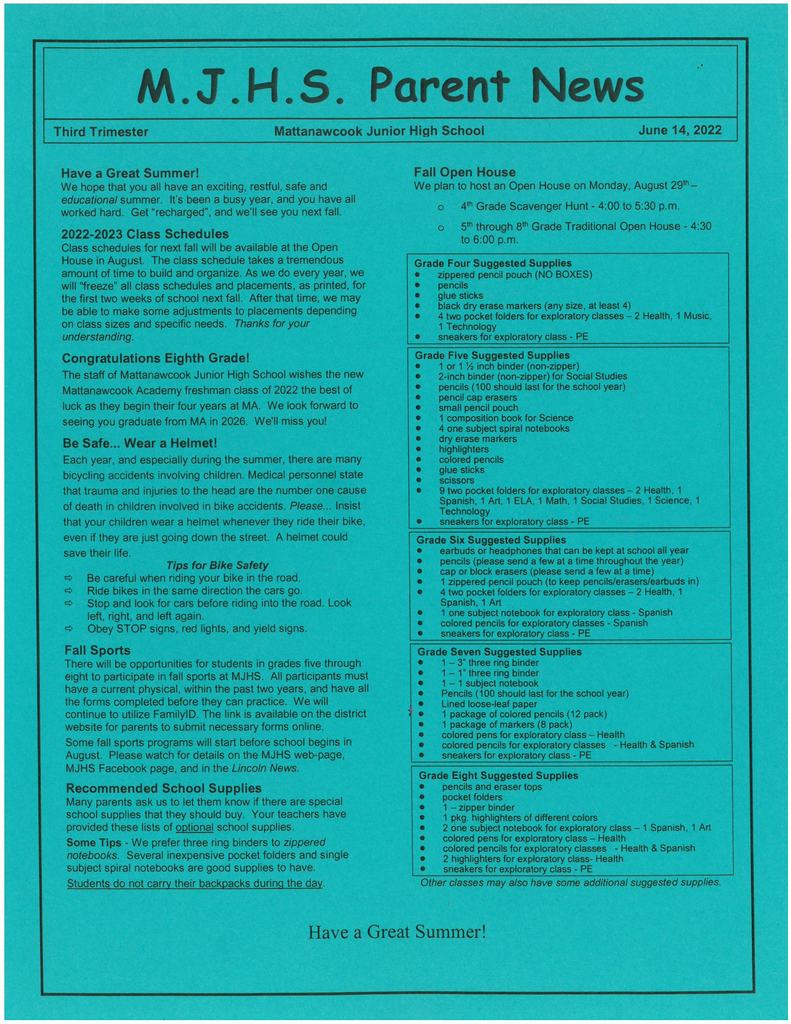 If you plan on attending the championship "A" baseball game at Foxcroft Academy on Saturday morning, please be advised that there is no parking allowed near the dorms. Any vehicles parked near the dormitories at Foxcroft Academy will be towed.
*Championship Game Information* MJHS Softball will host Central Middle School on Saturday, 6/4 at Noon.
*Championship Game Information* MJHS Baseball is at SeDoMoCha on Saturday 6/4 at 10 am. The bus departs at 7:30am. THE GAME WILL BE PLAYED AT FOXCROFT ACADEMY.
Here is the activity calendar for the month of June. Please understand there may be changes due to availability, etc. We will update you as soon as possible if something is to change.
Here is the playoff baseball and softball schedule for tomorrow, Wednesday June 1st. MJHS BB vs Central 4:00, and MJHS SB vs Ridge View 4:00. If either team advances we will have championship game information by Thursday, 6/2.
There is no A team softball practice today, Friday 5/27.
Here is the breakfast and lunch menu for the month of June.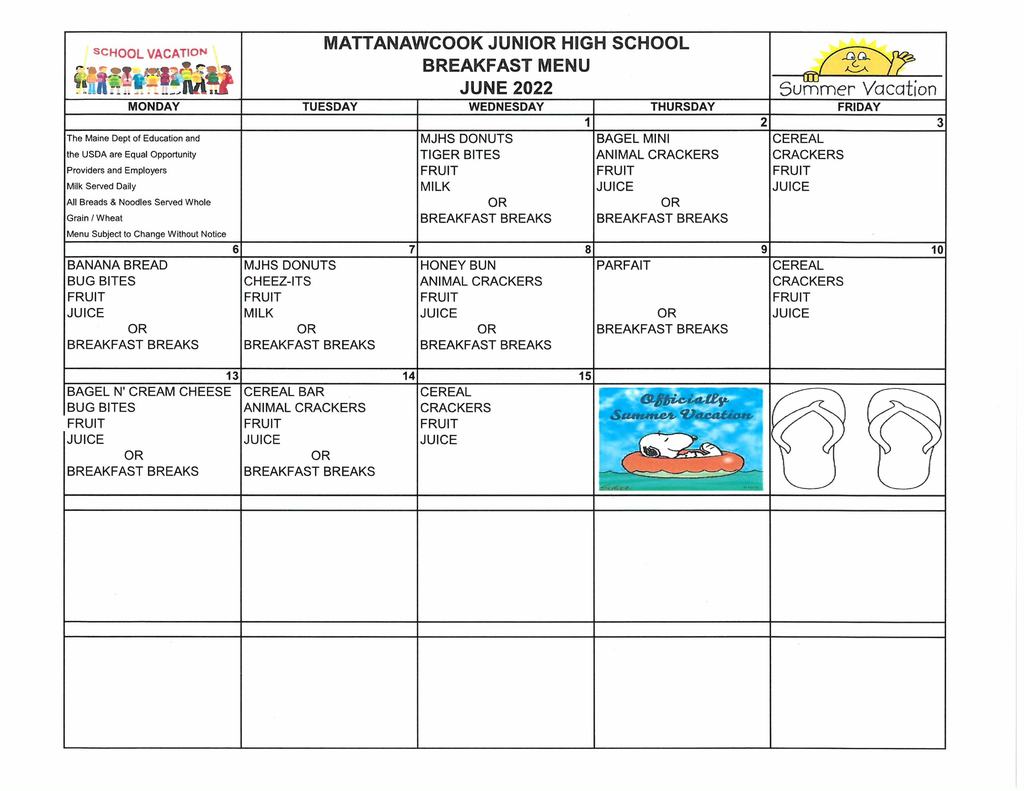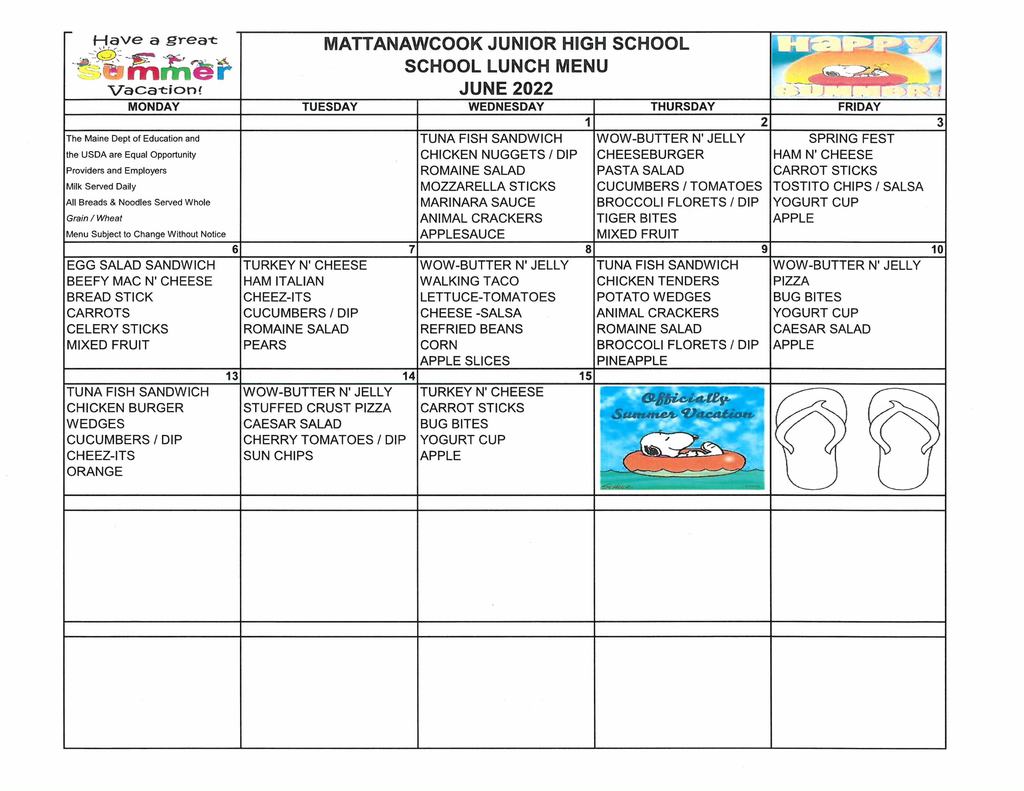 The Playoff Brackets are out for junior high Baseball and Softball. The start times for the Semi-finals on 6/1 is 4:00. The championship game is TBD. LARGE SCHOOL SOFTBALL PLAYOFF SEEDINGS: #1: MJHS #2: Central #3: SeDoMoCha #4: Ridge View #5: Warsaw Quarterfinal: 5/26 Game 1: #5 Warsaw @ #4 Ridge View Semifinals: 6/1 Game 2: #3 SeDoMoCha @ #2 Central Game 3: Winner G1 @ #1 MJHS Championship: 6/3 OR 6/4 Game 4: Winner G2 vs Winner G3 (Championship @ Higher Seed) LARGE SCHOOL BASEBALL PLAYOFF SEEDINGS: #1: SeDoMoCha #2: MJHS #3: Central #4: Ridge View #5: Warsaw Quarterfinal: 5/26 Game 1: #5 Warsaw @ #4 Ridge View Semifinals: 6/1 Game 2: #3 Central @ #2 MJHS Game 3: Winner G1 @ #1 SeDoMoCha Championship: 6/3 OR 6/4 Game 4: Winner G2 vs Winner G3 (Championship @ Higher Seed)
Today's Almquist Championship track and field meet starts at 3:00 at Old Town High School. This meet is just for those athletes that qualified for the championships. The bus departs from MJHS at 1:30. Good luck Bobcats!

Parents and Guardians of 8th Graders, your student brought home an envelope addressed to you with three last assembly tickets and a letter with more details. If your student was absent on Friday, May 20th, or you are a non-custodial parent/the household your student said they were not going to on Friday, your tickets and letter were mailed to you. We have always had to limit attendance using tickets due to space in our gymnasium, and there are currently no covid-specific restrictions. Last assembly is scheduled for June 15th at 1:30pm. All students will be dismissed at 11:30 that day, and 8th graders will need to be back at school by 1:15. If you do not need all of the tickets we sent home, kindly return them to be distributed as fairly as possible to those families who send a note to the school requesting more tickets.

Due to a bus driver shortage, students who normally ride bus 4 will be shifted to other bus runs and will arrive home later than usual today. Parents/Guardians who prefer to pick their student up instead need to call MJHS before 1:45 so we can change their after school plan and make sure they do not get on a bus. They can be picked up with walkers at 2:20pm.
There will be no junior high track practice today, Thursday May 12th.
We invite our students and their families to attend Mattanawcook Academy's musical, "Beauty & the Beast." A few of MJHS's 7th and 8th graders will performing in the musical as well. Please see the attached flyer for dates, times and admission fee.