MJHS Wrestling Practice Schedule Update: Wrestling will practice this evening from 5:00-6:30 in the MJHS Gym. There will be no practice tomorrow, Friday 4/1. The State meet is at Morse High School Saturday morning and the bus departs at 5:00am.
MJHS plays their final Unified Basketball game of the season today at 3:30 vs. Nokomis. Donations are accepted at the door. We allow home and away fans and masks are not required.
Here is the breakfast and lunch menu for the month of April.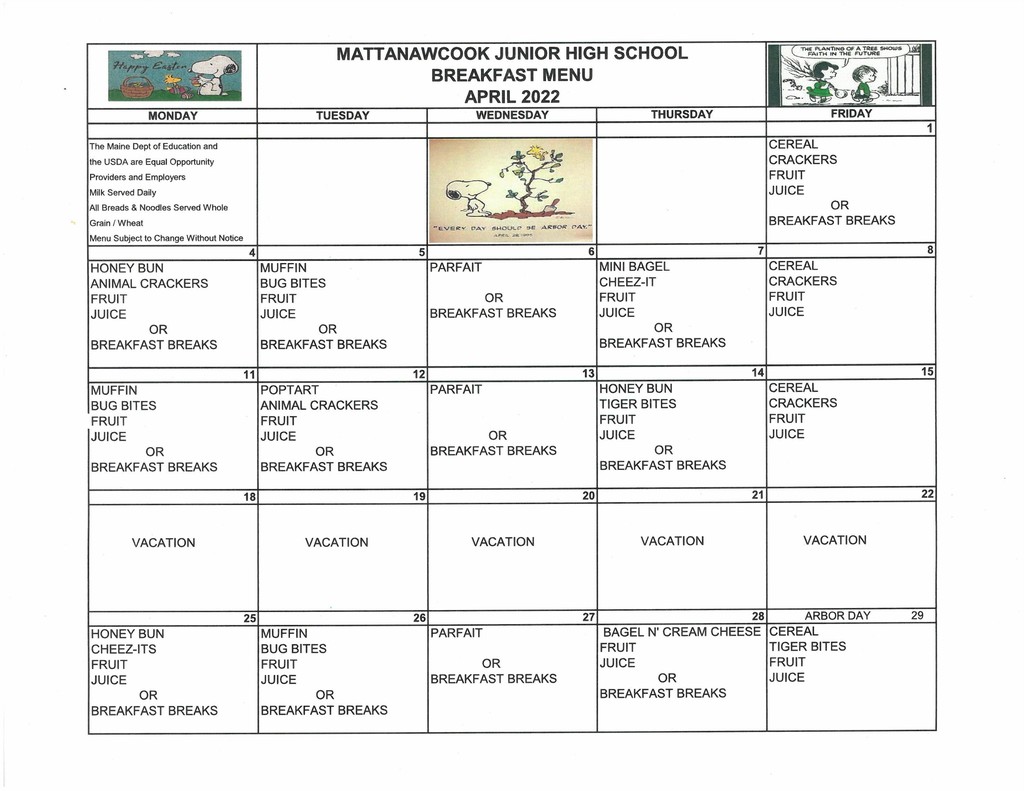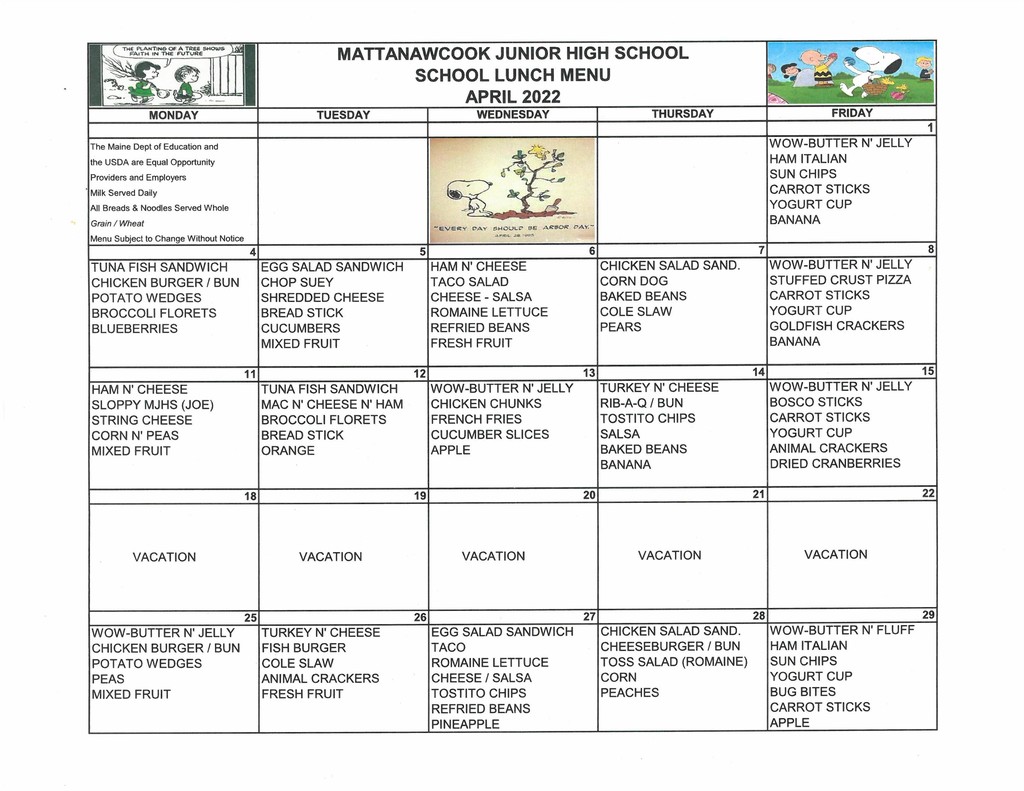 Just a reminder that the MJHS spring sports parent information meeting is tomorrow night, 3/31 at 5:00 on zoom. Information covered in the meeting will be posted on the school website after it is over in case anyone has any conflicts. This is for parents of students planning on playing baseball, softball or track and field at MJHS this spring. Here is the zoom link:
https://rsu67-org.zoom.us/j/86355115354?pwd=RE93cVhiZk04elhCTmxqZ3VDdmFaUT09
Congratulations to the MJHS Unified Basketball team on their victory last night. Both teams played hard and had fun! #GoBobcats!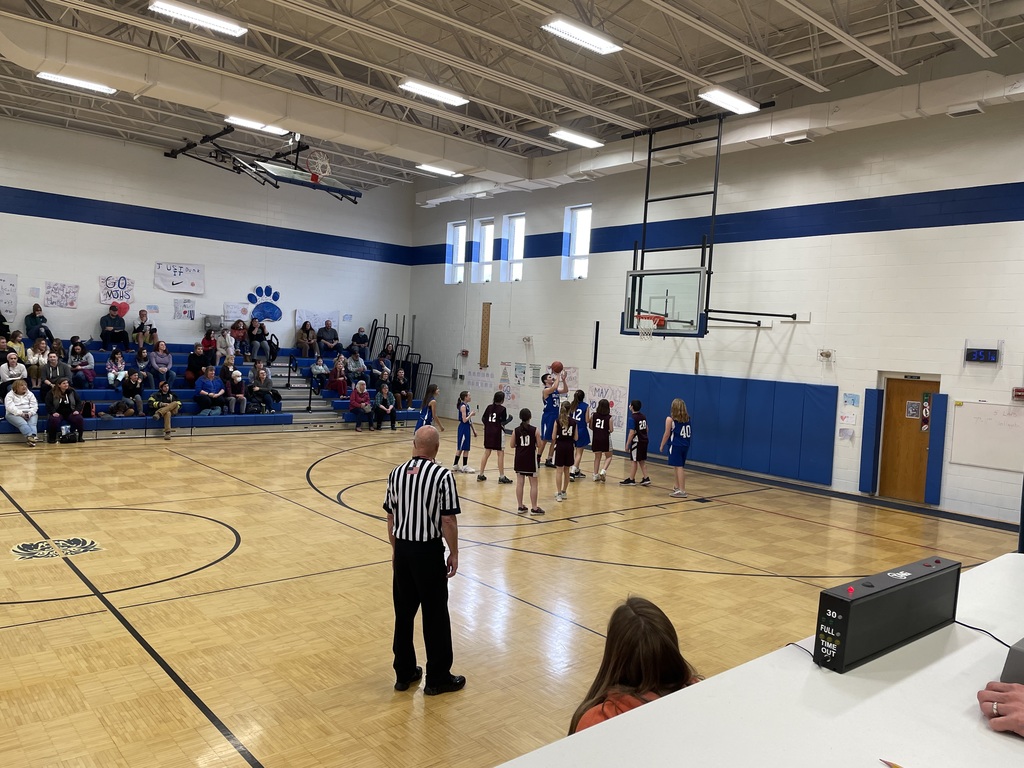 MJHS Unified basketball takes on Sedomocha today at 3:30. We will be accepting donations at the door, and we do allow home and away fans. Masks are optional. #GoBobcats!
Congratulations to the MJHS unified basketball team for a great game yesterday vs. Brewer. The pure joy of all the participants, coaches and fans was a pleasure to watch. #GoBobcats!!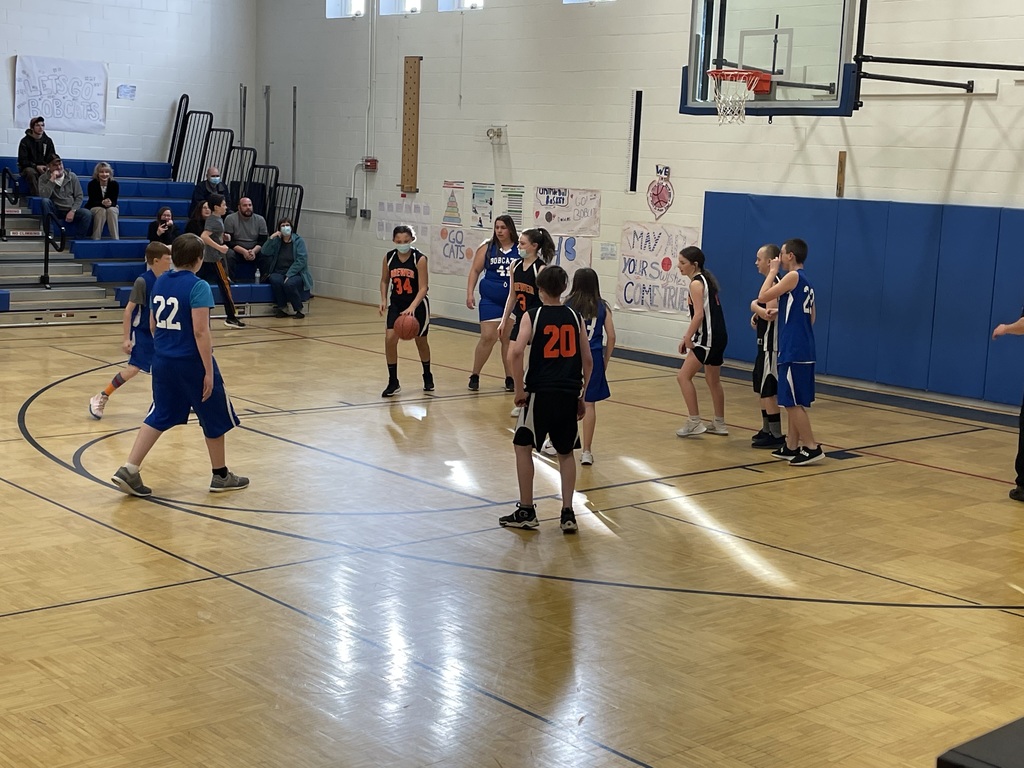 All after school activities are canceled for today, March 24th in RSU 67. So no practices or games for athletics.
Today's MJHS unified basketball game vs. Nokomis has been postponed due to the anticipated weather. It will be made up next Thursday, March 31st at 3:30.
MJHS Unified Basketball takes on Brewer today at 3:30 at MJHS. Home and away fans are allowed, no masks are required at this time and donations are accepted at the door.
Please see the attached updated MJHS Unified Basketball game schedule.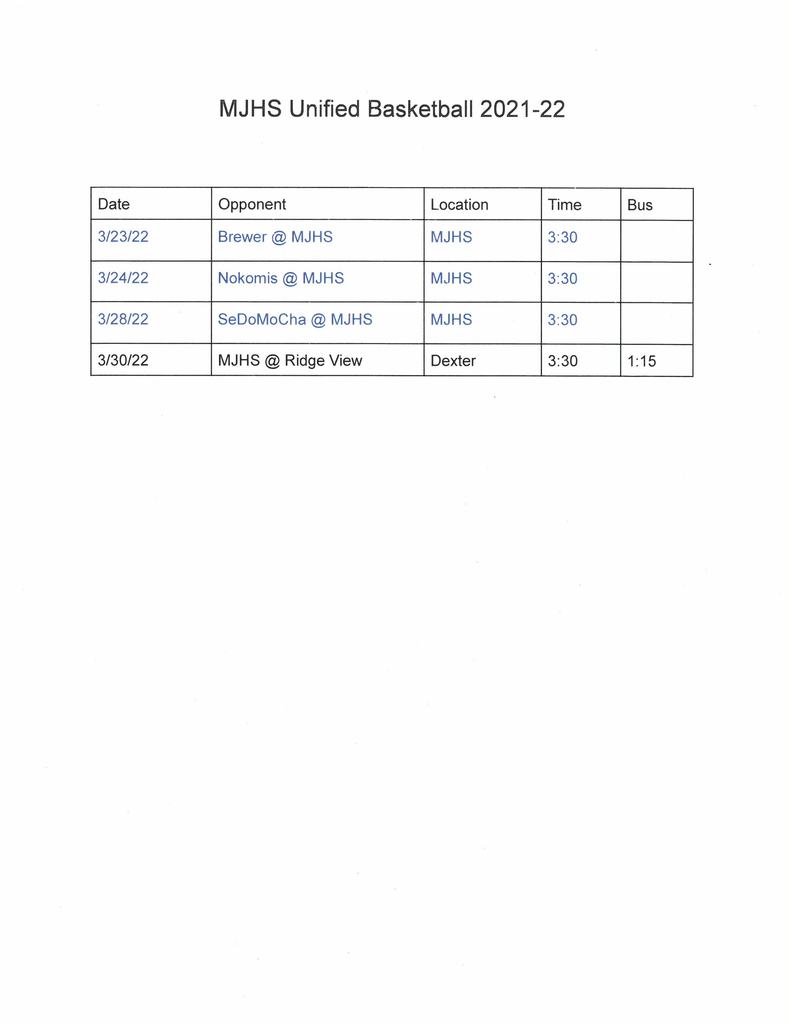 Check out this free opportunity for 7th-12th graders: Interested in breaking codes, exploring the art of origami, or diving into politics, neuroscience, creative writing, music and more? Come take a class taught by Yale students about the subjects that excite you at Spring Splash 2022! Our teachers teach about anything and everything. If you have a passion, you have a class! Spring Splash 2022 will be virtual and held for 7th-12th graders on April 16th. Click here to learn more and register for the program! Student registration runs from Wednesday, March 16th (12:00PM) to Wednesday, March 23th (11:59PM). If you have any questions, please feel free to email us at
yalesplash@gmail.com
.
Please see the following update in regards to the MJHS ski trip tomorrow, March 19th.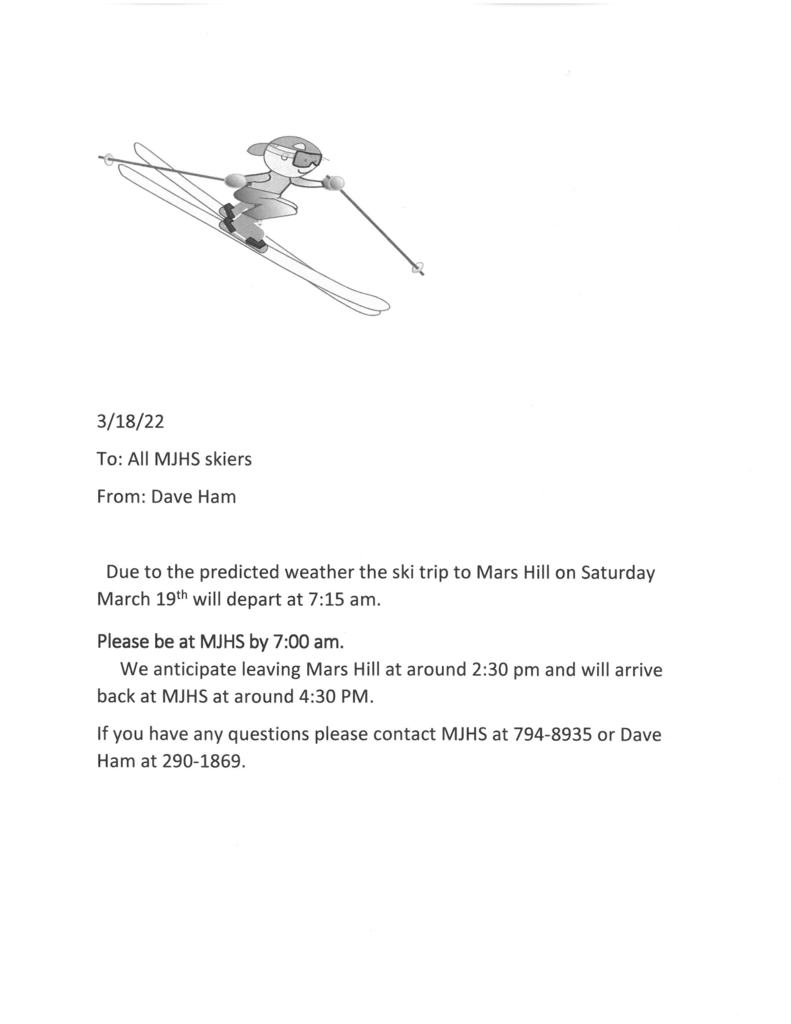 MJHS Wrestling host Warsaw and SeDoMoCha today at 4:00 in the MJHS gym. We do allow home and away fans, and no masks are required at this time.
Today's MJHS wrestling meet at Bucksport has been cancelled. There will be no make-up, and there is no wrestling practice today.
Yesterday's MJHS Unified Basketball game vs. Sedomocha will be made up on Monday, March 28th at 3:30 in the MJHS Gym.