Thursday, May 26 Town Hall Style Budget 6:00 (CAMERA-CAFETERIA) - Not Live Streamed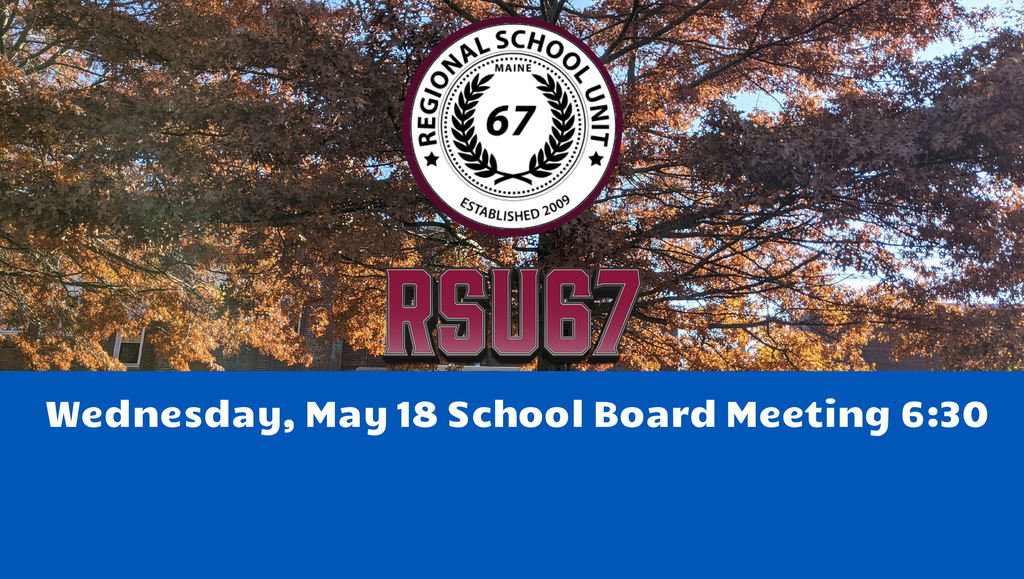 There will be no late bus run the week of May 16-20. Thank you for your understanding.

Free at-home COVID test kits are available for pickup at each school starting Friday, May 12, 2022, during school hours while supplies last.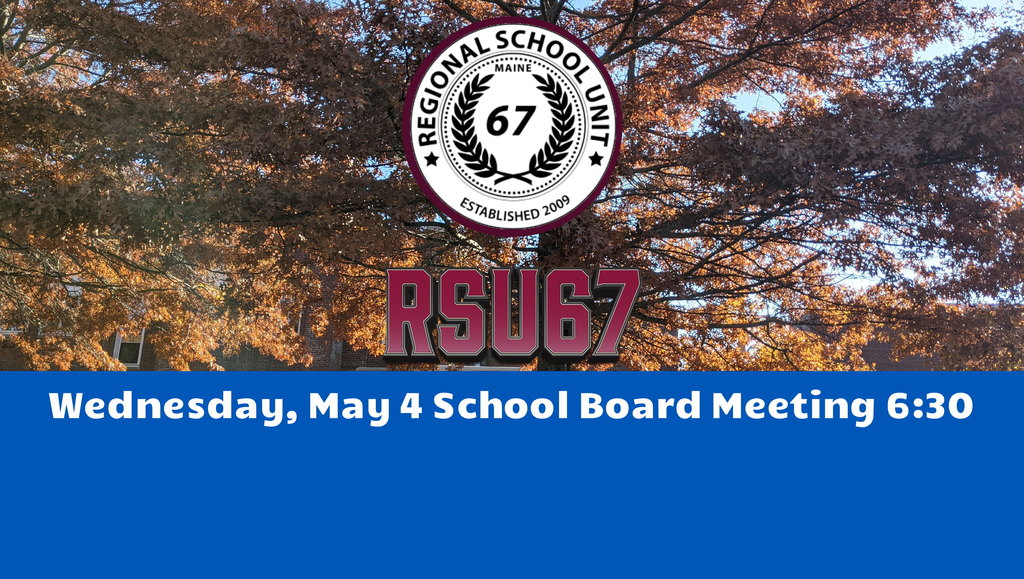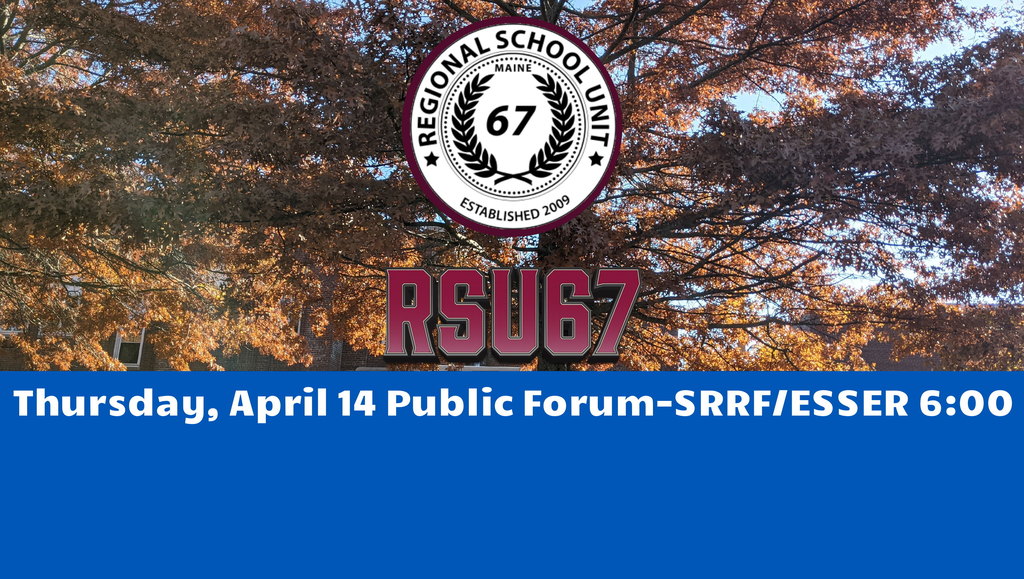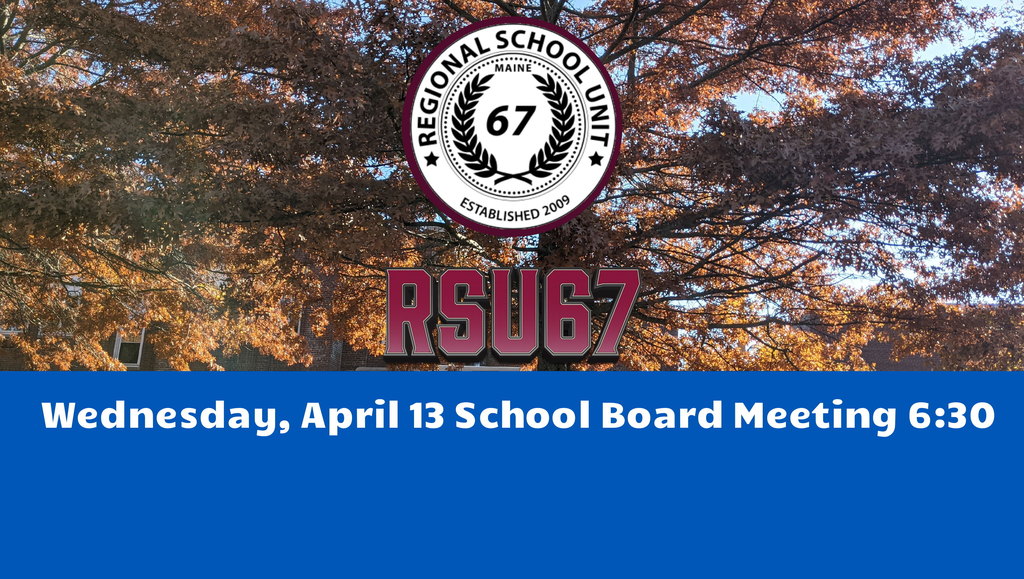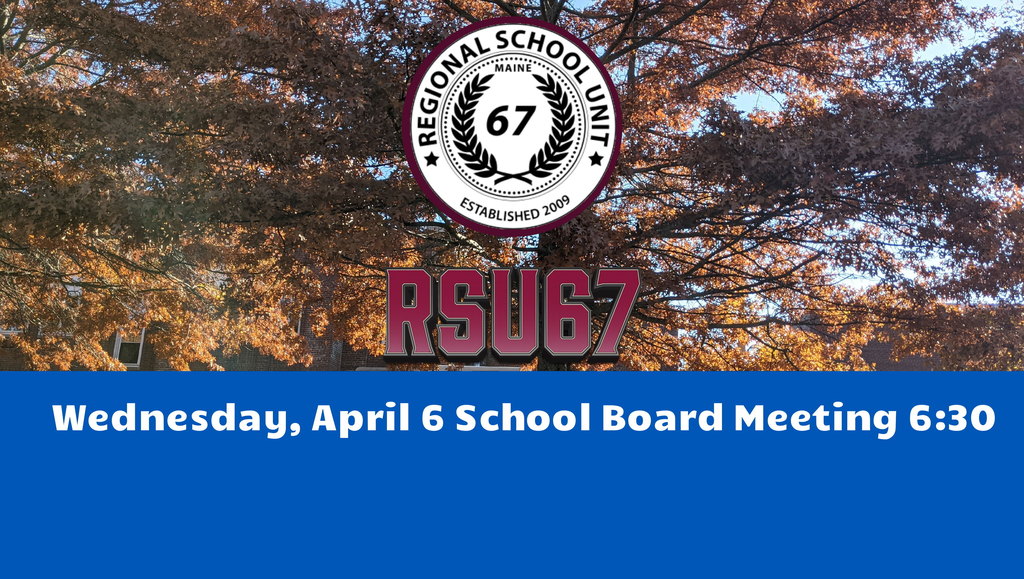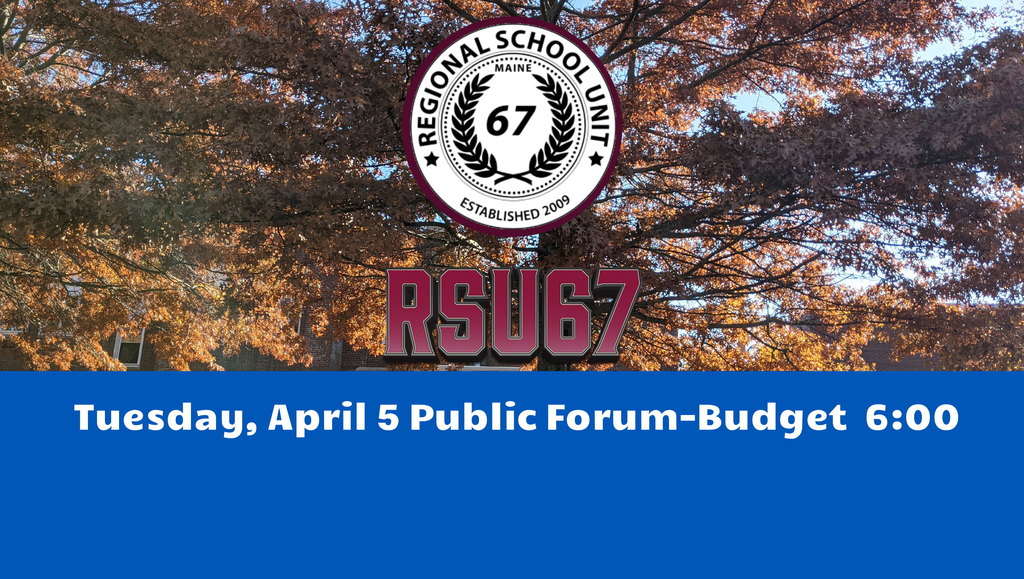 Good morning, All RSU No. 67 after school activities are canceled due to impending inclement weather conditions. Thank you and have a great day.


The RSU No. 67 Board of Directors voted this evening to end universal masking effective immediately with the exception of our PreK program. Our four year old program will need to continue universal masking until Headstart regulations are changed to end universal masking.

Please note there is a change in RSU No. 67's School Calendar. Friday, March 18th, will be a regular student day following a normal Friday schedule.

RSU No. 67 Budget Workshop meeting at 6 PM in the MA library

No school in RSU No. 67 today, February 8th.

Due to the impending storm, all schools in RSU No. 67 will be closed on Friday, February 4th.

MJHS' Robotics Club recently participated in the Wonder League Robotics Competition. There were three teams of students who have dedicated their time to completing as many missions as possible. Congratulations to Jaycie Gray, Colby Thompson, Lyddie Gray, Blake Cloukey, Maddie Stone, Justine Thompson, Kayleigh Weston, Alyzah Meader and Coach Crystal Burns for a terrific competition. This competition is a worldwide online competition, and their work will be submitted online to see if any teams are invited to the invitational round.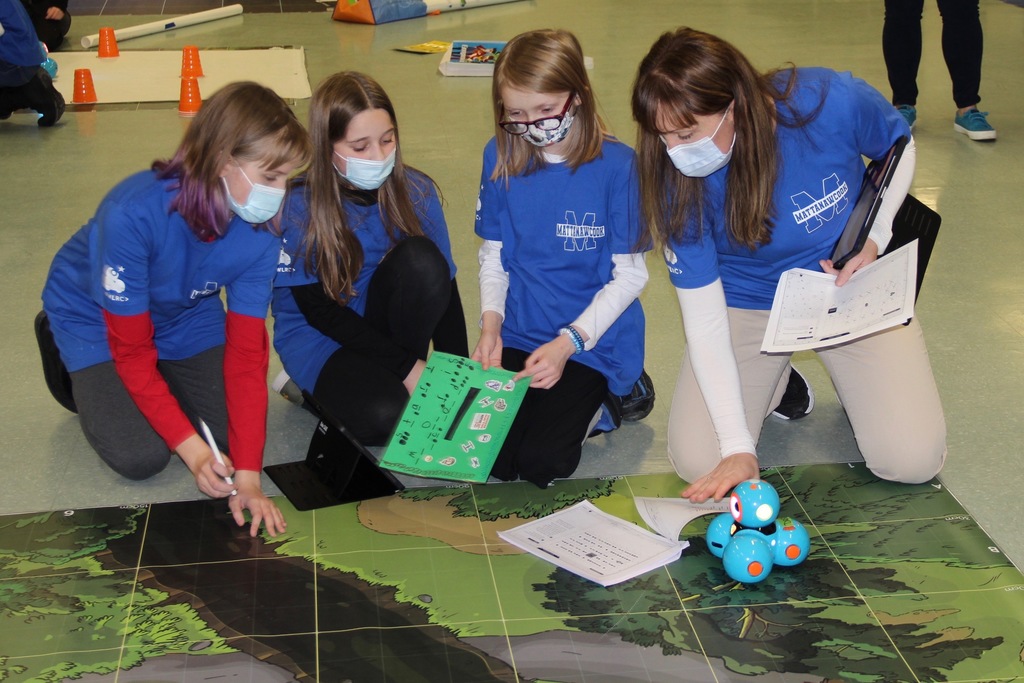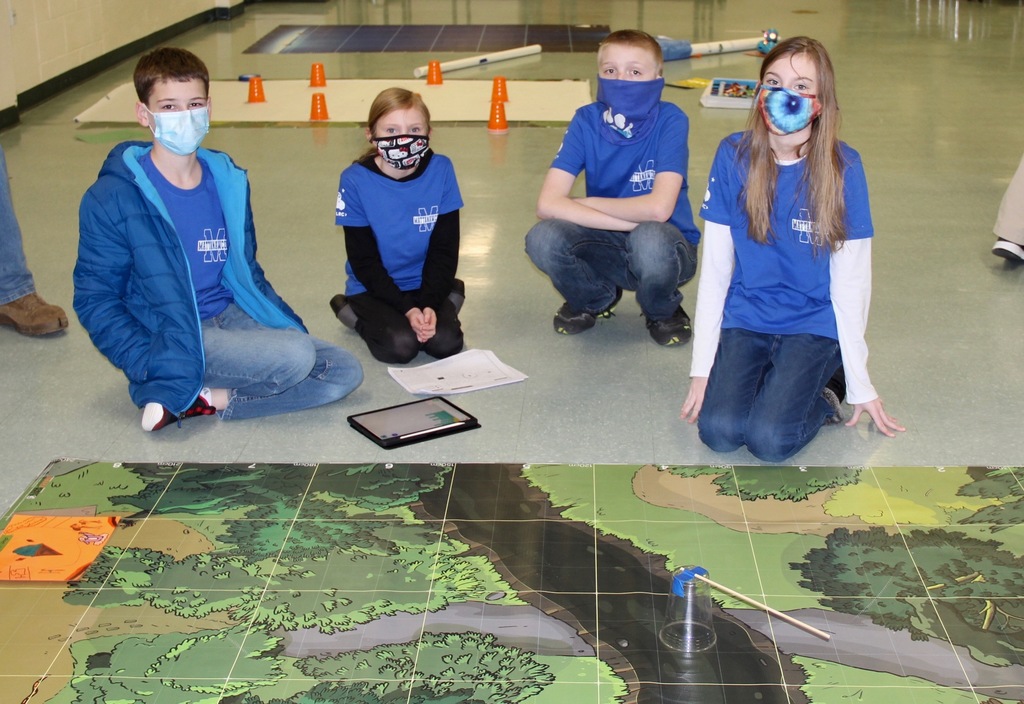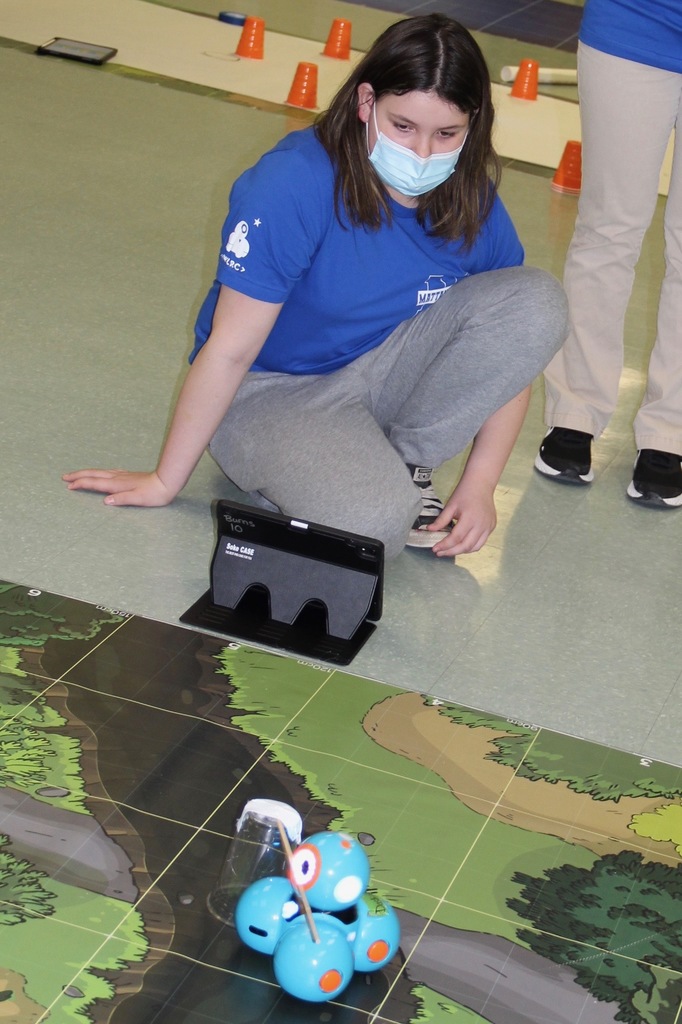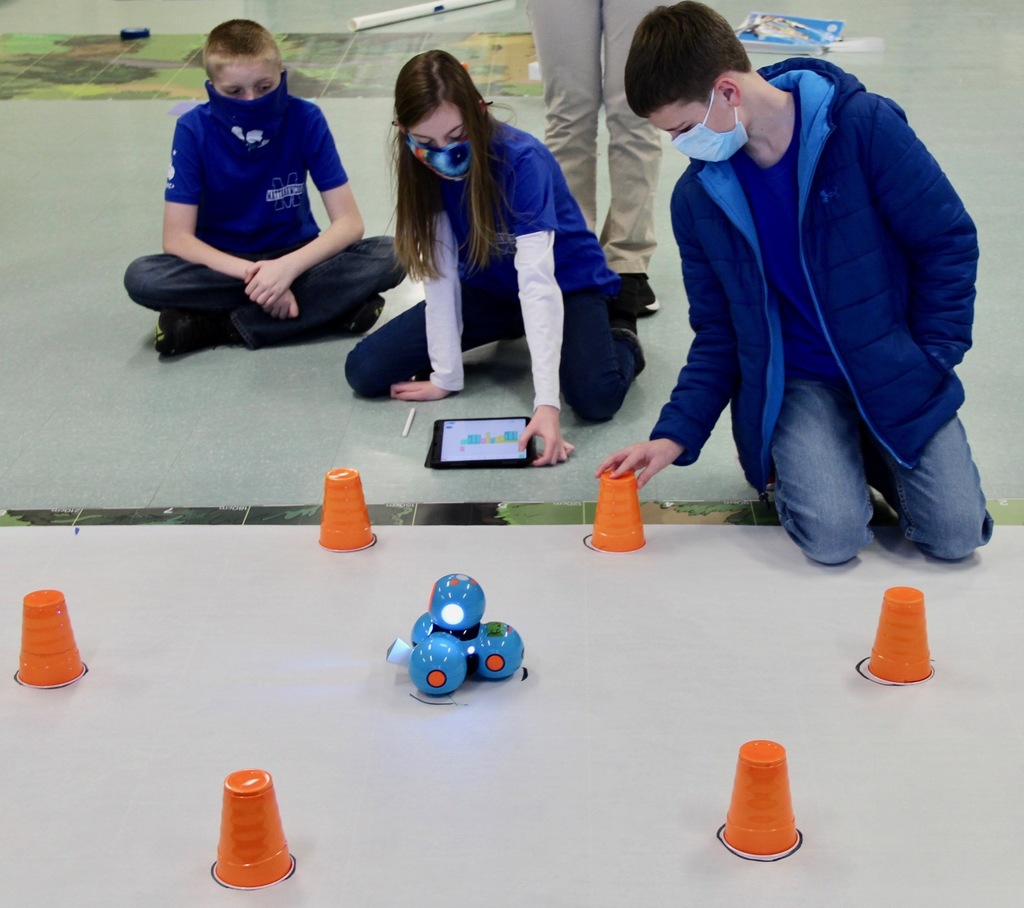 Information about how to sign your child up for voluntary pooled testing can be found on each school's website. Each school has a unique code for sign-ups.

We apologize for the inconvenience but due to circumstances beyond our control, all board workshops and meetings this week are canceled.

Due to lack of power there is a 2 hour delay for RSU No. 67, today, January 11, 2022.