November 30, 2020 Dear Staff, Parents, and Community Members: This letter is to inform you that we were notified today that an individual affiliated with Mattanawcook Jr. High School has tested positive for COVID-19. We have taken steps with our response team to follow Maine Centers for Disease Control and Department of Education guidelines and will be notifying anyone who is considered a close contact. Any student or staff member who had direct exposure to the individual will be required to quarantine until December 8, 2020. Individuals in quarantine will be contacted directly by CDC contact tracers and district personnel. COVID-19 is a respiratory illness that ranges from mild to severe. It can be more severe in adults 60 years and older and in those with underlying health conditions. The virus mainly spreads when an infected person coughs or sneezes and an uninfected person breathes in the virus. Signs and symptoms include: ●fever / chills ●new loss of taste / smell ●cough ●congestion / runny nose ●shortness of breath / difficulty breathing ●nausea / vomiting ●fatigue ●diarrhea ●muscle / body aches ●sore throat ●headache Please keep in mind that many things can cause respiratory illness, so students should be up-to-date on influenza and routine vaccinations. Maine CDC recommends prevention measures to help control the spread of COVID-19. These measures include proper handwashing with soap and warm water, which is especially important after using the bathroom, before / after eating, after blowing your nose, coughing, or sneezing. When soap and water are not available, use an alcohol-based hand sanitizer with at least 60% alcohol. Avoid touching your eyes, nose, and mouth with unwashed hands and avoid close contact with people who are sick. Cover your cough or sneeze into a tissue, then throw the tissue in the trash. Clean and disinfect frequently touched surfaces and objects using a regular household cleaning spray or wipe. General questions regarding COVID-19 can be answered by calling 1-866-811-5695, you can text your zip code to 898-211, or email at
info@211maine.org
or by calling your primary care provider. More information can be found at
www.maine/gov/dhhs/coronavirus
or
www.cdc.gov/coronavirus
. Questions for the school can be directed to Jeri Davis, RN by calling 794-6711 or by emailing:
jdavis@rsu67.org
. Sincerely, Jean M. Skorapa, Superintendent

November 27, 2020 Dear Staff, Parents, and Community Members: This letter is to inform you that we were notified today that an individual affiliated with Ella P. Burr School has tested positive for COVID-19. We have taken steps with our response team to follow Maine Centers for Disease Control and Department of Education guidelines to notify anyone who is considered a close contact. Any student or staff member who had direct exposure to the individual will be required to quarantine until December 8, 2020. Individuals in quarantine will be contacted directly by CDC contact tracers and district personnel. COVID-19 is a respiratory illness that ranges from mild to severe. It can be more severe in adults 60 years and older and in those with underlying health conditions. The virus mainly spreads when an infected person coughs or sneezes and an uninfected person breathes in the virus. Signs and symptoms include: ●fever / chills ●new loss of taste / smell ●cough ●congestion / runny nose ●shortness of breath / difficulty breathing ●nausea / vomiting ●fatigue ●diarrhea ●muscle / body aches ●sore throat ●headache Please keep in mind that many things can cause respiratory illness, so students should be up-to-date on influenza and routine vaccinations. Maine CDC recommends prevention measures to help control the spread of COVID-19. These measures include proper hand washing with soap and warm water, which is especially important after using the bathroom, before / after eating, after blowing your nose, coughing, or sneezing. When soap and water are not available, use an alcohol-based hand sanitizer with at least 60% alcohol. Avoid touching your eyes, nose, and mouth with unwashed hands and avoid close contact with people who are sick. Cover your cough or sneeze into a tissue, then throw the tissue in the trash. Clean and disinfect frequently touched surfaces and objects using a regular household cleaning spray or wipe. General questions regarding COVID-19 can be answered by calling 1-866-811-5695, you can text your zip code to 898-211, or email at
info@211maine.org
or by calling your primary care provider. More information can be found at
www.maine/gov/dhhs/coronavirus
or
www.cdc.gov/coronavirus
. Questions for the school can be directed to Jeri Davis, RN by calling 794-6711 or by emailing:
jdavis@rsu67.org
. Sincerely, Jean M. Skorapa, Superintendent

During the week of November 30th meals will be distributed Monday (November 30), Wednesday (December 2) and Friday (December 4) from 10 am to 12 noon at Mattanawcook Academy, Chester Town Office and Mattawamkeag Town Office. Please call 794-6500 with any questions!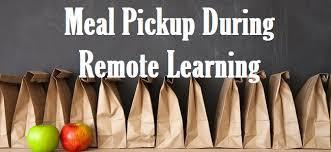 PLEASE VISIT THE NEWS SECTION OF THE DISTRICT WEBSITE FOR AN IMPORTANT ANNOUNCEMENT FROM SUPERINTENDENT SKORAPA.
https://www.rsu67.org

November 13, 2020 Dear Staff, Parents, and Community Members: I am writing to you in response to the recent news regarding the rise in confirmed cases of COVID-19 in our state and county. At this time, there continue to be no confirmed cases of COVID-19 in our schools. However, out of an abundance of caution, beginning Monday, November 16, 2020, all R.S.U. No. 67 schools will operate in a hybrid model in which students attend school two days and have remote education three days. We will continue in this model up to the Thanksgiving break. R.S.U. No. 67 remains committed to providing a safe environment for our students to learn and our staff to work. I want to reassure you that the entire district will continue to follow all health protocols from the Maine Center for Disease Control and the Department or Education. We will continue to monitor the situation closely, keep parents/guardians informed, and make any adjustments to our learning environment and school plans as necessary. I ask for continued cooperation from our families and community to adhere to our health protocols. Face masks are required on R.S.U. No. 67 properties per the Governor's Executive order. Families are reminded to continue to complete the self- screening assessment daily for their child to check for symptoms of COVID-19 prior to coming to school each day. Children who have any symptoms and/or are feeling unwell need to stay home. I would like to thank our families and students in advance for your support and continued engagement in learning during this time. If you have any questions or concerns, please contact your child's school. I appreciate your support and look forward to our continued work together as we navigate through this challenging time. Sincerely, Jean Skorapa, Superintendent of Schools

If you are interested in being a substitute or working in our RSU No. 67 schools, please check out the news article on the district website of a new partnership with Eastern Maine Community College and the Maine DOE to provide free training and support.

FRIDAY RELEASE CHANGE STARTING OCTOBER 16 Starting on Friday, October 16th, Friday release times will be as follows: Grades K-6 will release at 12:00 Grades 7-12 will release at 1:00

Health Access Network will be holding a flu shot clinic at RSU No. 67 on October 15th. Forms will be sent home with students today.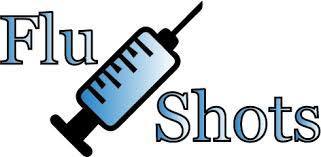 The packet pick-up day for MJHS and EPB remote students will be on Mondays starting September 28th. MA will continue to use Friday as their packet pick-up day. If Monday is a holiday, packets can be picked up on Tuesday.

The Department of Education released the advisory color designation for Penobscot County today as "green." All schools in R.S.U. No. 67 will open in an in-person model with a remote option on Tuesday, September 8.

Please visit the News section on the District website to read an important letter from Superintendent Skorapa!
www.rsu67.org


The FAQ's for Parents has been updated with answers to the most recent questions located at the bottom of the document.

Remote Instruction Material Pick up Times! Ella P. Burr - September 4th, from 9 am to 12 noon. MJHS - September 4th, (By appointment only) please call 794-8935 to set up an appointment. MA - September 4th, from 11 am to 3 p.m.

Please visit the News section of the District website for a very important message from Superintendent Skorapa!
www.rsu67.org


The FAQ for Parents is updated with answers to questions submitted by parents this week. Please be sure to visit the COVID-19 information section of the website to access the newest revision. We will continue to update every Friday with responses to submitted questions.

Please visit
www.rsu67.org
to read an important Back to School letter from Superintendent Skorapa.

There is a letter from Superintendent Skorapa under the News section of the district website.

Pre-K Registration RSU No. 67 is currently accepting Pre-K registrations but due to school reopening requirements from the Maine Department of Education and Maine CDC space is limited. Please call Rose at 794-6500 ext. 1 with any questions.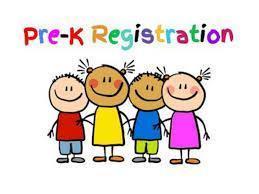 Please visit the district website News section to read a Back to School Communication letter from Superintendent Skorapa.
www.rsu67.org