Please note, for the health and safety of all spectators, players and game workers, pets are not allowed at RSU #67 athletic events. We thank you for your cooperation and help in this matter. GO LYNX!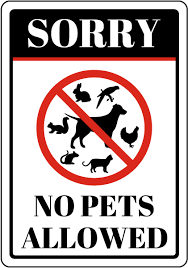 Behind a strong second half effort, the Lynx battled back from a 2-0 deficit to tie PCHS 3-3, snapping a 50 game losing streak. After being down 2-0, Avery Jordan got the Lynx on the board after carrying the ball down the line and getting by the goalie. PCHS then scored to go up 3-1, but the Lynx answered when Aiden White headed in a Corey Atwood corner kick. The Lynx continued their scoring when Jordan headed in Atwood's corner kick with 8 minutes to play. Strong goalie play from Carter Noble kept the rest of regulation and both overtimes scoreless. Noble made 13 saves on 18 PCHS shots. GO LYNX!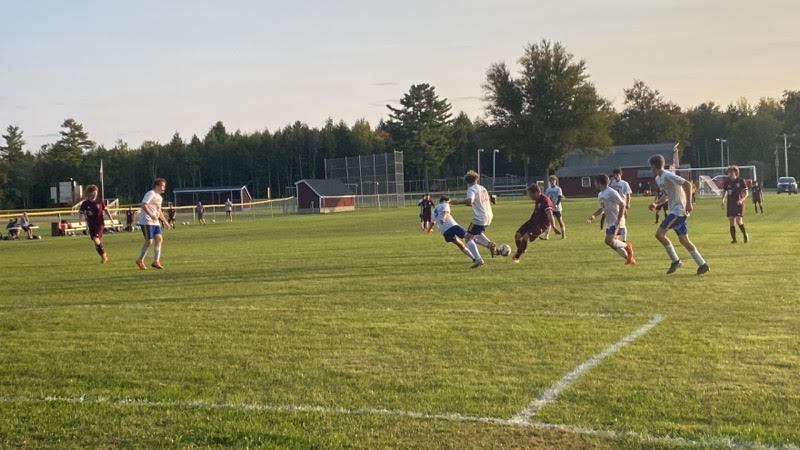 The MA girl's soccer team got down early in the second half on a breakaway goal from Easton. On a muddy field, Jaylyn Crosby tied up the game on a direct kick from just outside the penalty box with a shot into the top left corner of the goal. The Lynx kept on pushing for a goal to take the lead. With 15 minutes remaining Juliana Cloukey headed one in off an assist from Lauren House to go up 2-1. In the minutes minutes of the game MA got some breathing room when Lily Noonan scored goal, assisted by Megan House. Goalkeeper Kaelyn Cloukey had 8 saves on 9 shots on goal. GO LYNX!

At JaTo, the Lynx hosted Dexter and Houlton for a match. Dexter came in with a score of 170, followed by MA at 184 and Houlton with a 202. MA moves to 5-3 on the season. We were led by James Trott and Jacoby Savage's pair of 44s. Andrew Oliver scored a 46, and Abby Theriault shot a 50. Rounding out the scoring for the Lynx were 51s shot by Payson Turner and True Weatherbee, and a 54 from Jayden Windsor. Houlton's Patrick Marino shot an impressive 38 to earn medalist honors for the match. GO LYNX!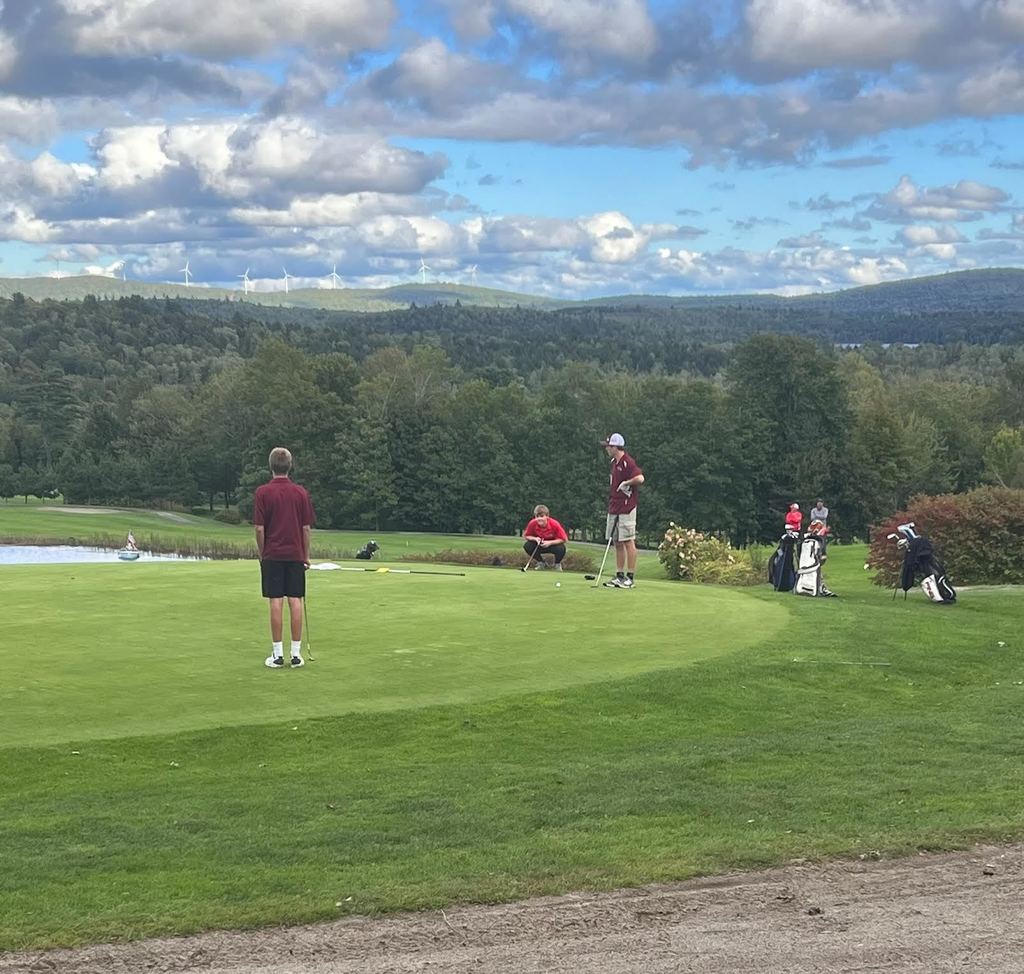 The field hockey game vs. Hermon has been rescheduled for Saturday, 9/23 at 10am at Mattanawcook Academy. GO LYNX!

The girl's soccer game scheduled for today at Bangor Christian has been changed to Monday, September 25 at 4pm. GO LYNX!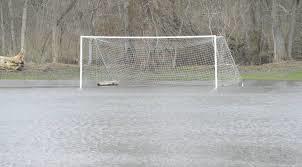 The JV Football team hosted Stearns and fell by a score of 26-18. Carter Milner led the Lynx offense with two long touchdown passes to Timmy Vachon and Brayden Savage. Tegan Sproul had the other touchdown for MA on a nice run making several cuts to avoid defenders. Brydon Cropley was solid on the line, making holes for the backs and giving Milner time to throw. On defense, Bryce Dicker had a nose for the ball all game long, making tackles and defending passes. Savage also contributed several tackles all over the field. GO LYNX!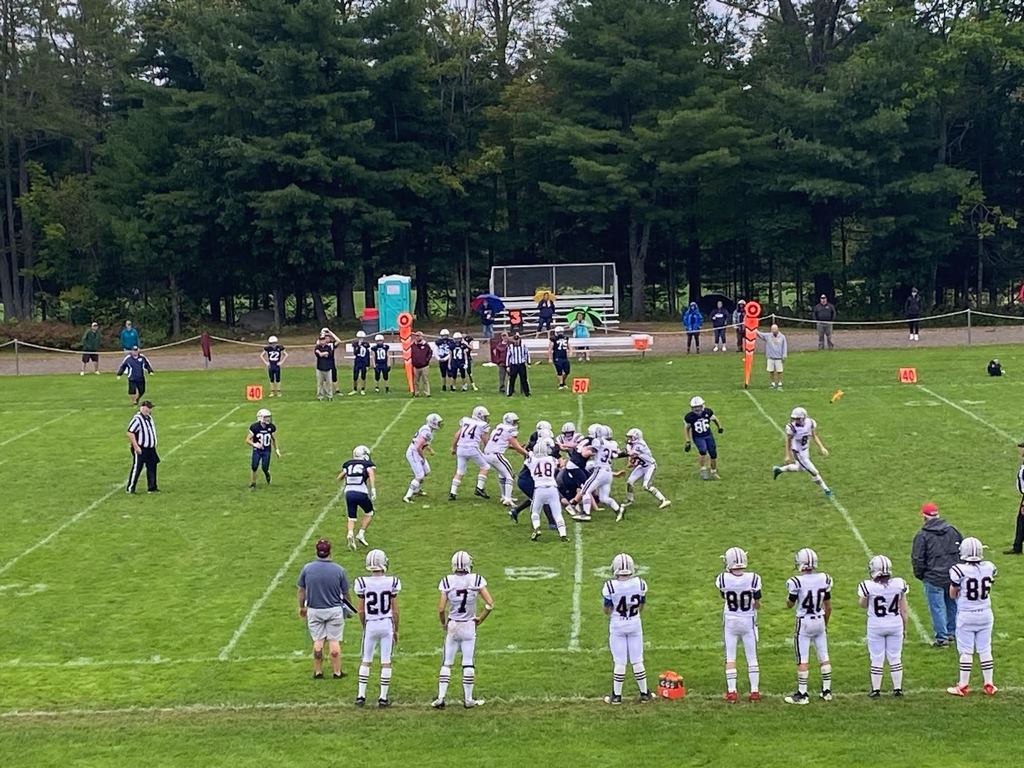 On Friday, 9/22, the Field Hockey game AND Girl's Soccer games at Dexter will be played at 3pm. GO LYNX!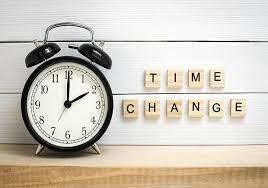 The Girl's Soccer team travelled to Penobscot Valley High School to take on the Howlers under the lights. The Lynx fell short by a score of 2-0, but played an excellent game. The Lynx defense was anchored by goalie Kaelyn Cloukey's 14 saves on 18 Howler shots. Riley Irish and Lauren House played tenacious on the defensive side of the ball, turning away many PVHS runs and opportunities all night long. The Lynx offense was led by three shots on goal from Megan House, along with scoring chances for Julianna Cloukey and Lily Noonan. GO LYNX!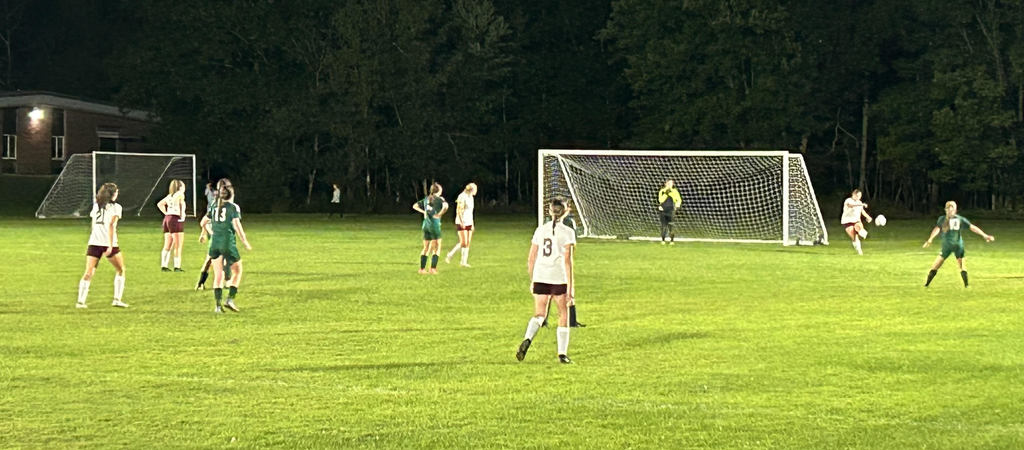 Next Thursday, September 21, is sports picture day. Picture forms will be distributed to the teams on Monday. Photos will be taken during directly after school, so make sure your student athlete brings their uniform to school. Please email
jweatherbee@rsu67.org
with any questions.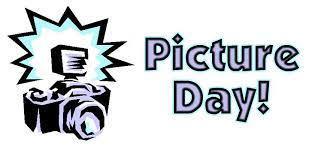 The MA/LA XC team had another meet yesterday at Lee Academy. Conditions were slippery but everyone finished and had a great race. Some race highlights: -The Girl's team came in 1st place! -Esther Teasdale-Stinson finished 1st for girls, Isabelle Gerken 2nd, Angie Willette 5th, Jackie Borq 9th, and Isabella Sutherland 10th. -Kodiak Gerken finished 9th for the boys race. GO LYNX!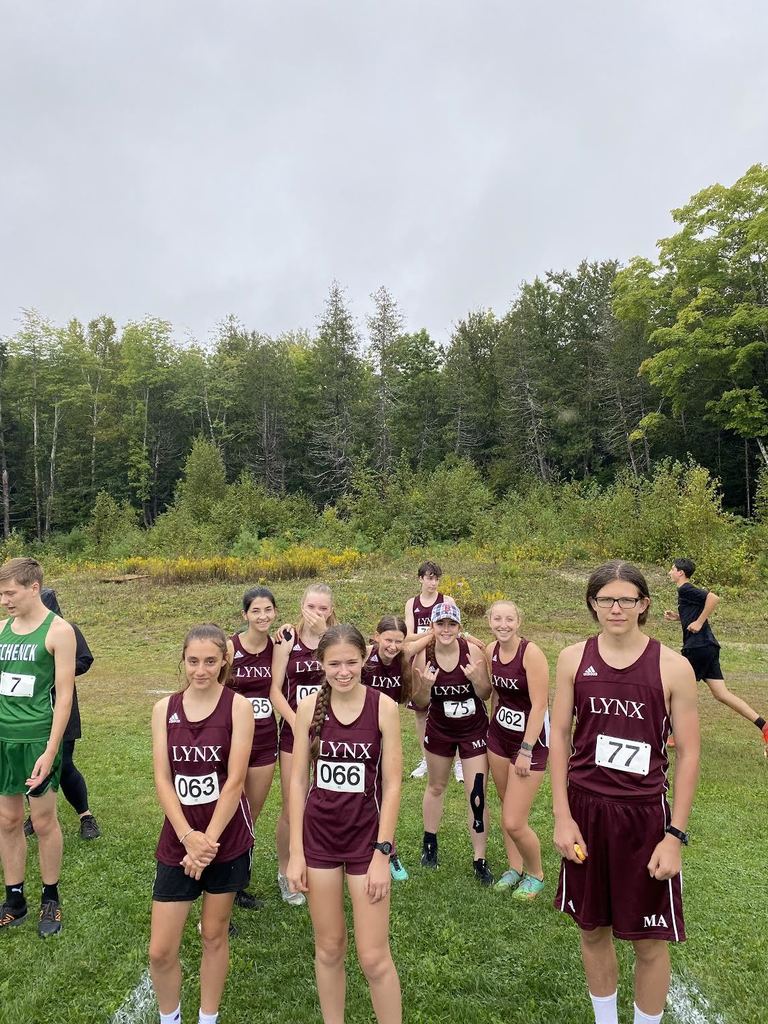 Today's girl's soccer game against Easton has been postponed and rescheduled for September 20 at 4pm. GO LYNX!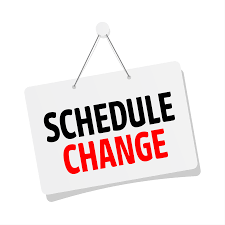 The MA Lynx boys' soccer team played host to Penobscot Valley this afternoon and lost 2-1. The Lynx saw several runs and scoring opportunities early on but couldn't quite connect. Late in the first half MA was able to tie the score 1-1 on Wyatt Leighton's goal. Eben Ryder provided the assist. In the second half the Lynx kept the pressure on the Howlers defense. Corey Atwood and Avery Jordan pounded the defense with shots. Carter Noble was in goal and made 10 stops on 15 PVHS shots. GO LYNX!


Due to field conditions, the field hockey game scheduled for today, 9/11 vs. John Bapst has been postponed to Friday, 9/15 at 4pm. GO LYNX

At Dale Curry Field, the Lynx got down early to the Dexter Tigers 20-0. In the second half they mounted a furious comeback to battle back to 20-14. MA had a chance to tie the game as time expired but the pass attempt fell incomplete. Leading the offense for MA was James Dube, rushing 11 times for 91 yards and a touchdown. Kooper McCarthy scored the other Lynx TD on the ground. Defensively, Emmett Fitch lead the team with 11 tackles, followed by McCarthy with 9. Austen Jipson and Ian Friend each chipped in with 7 tackles. GO LYNX!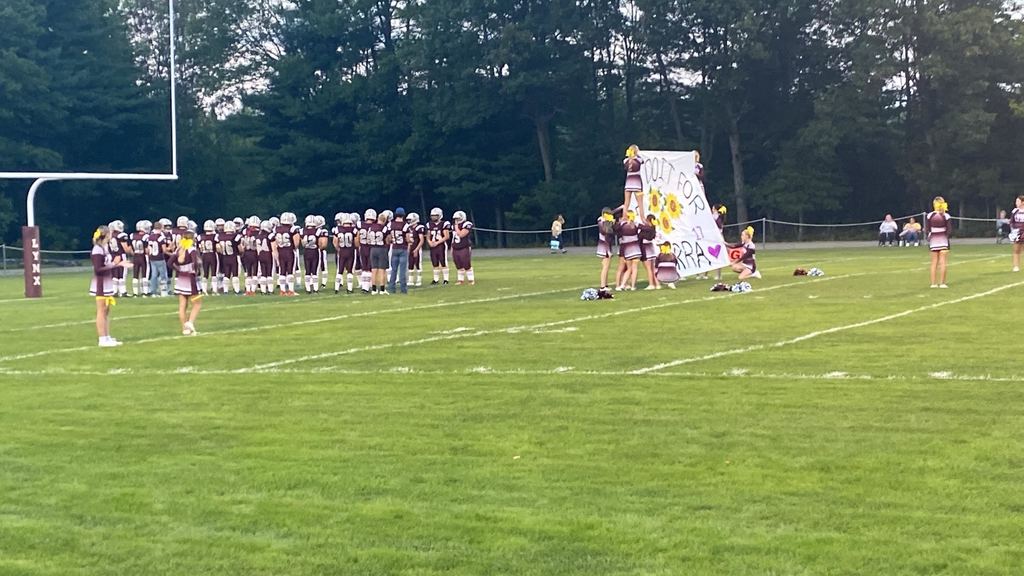 We have a full slate of games this weekend. Come out and support the Lynx at Mattanawcook Academy. Today at 4pm Field Hockey hosts Stearns and Girls' Soccer hosts Woodland. At 7pm Football hosts Dexter. On Saturday, there is a girl/boy soccer double header with Washburn beginning at 12 noon. GO LYNX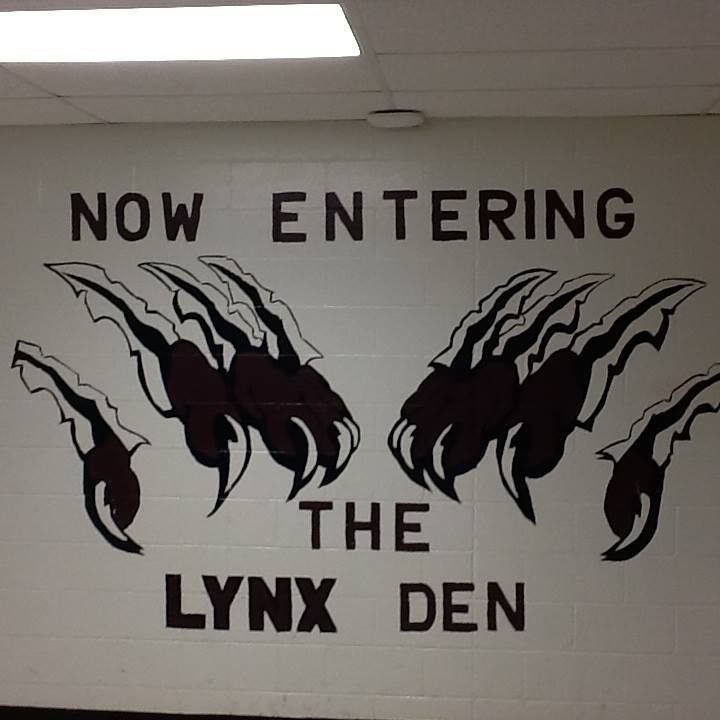 Please wear yellow tomorrow night to support Cierra and her family and friends as the MA Lynx football team takes on the Dexter Tigers in their home opener at 7pm. See you there; GO LYNX!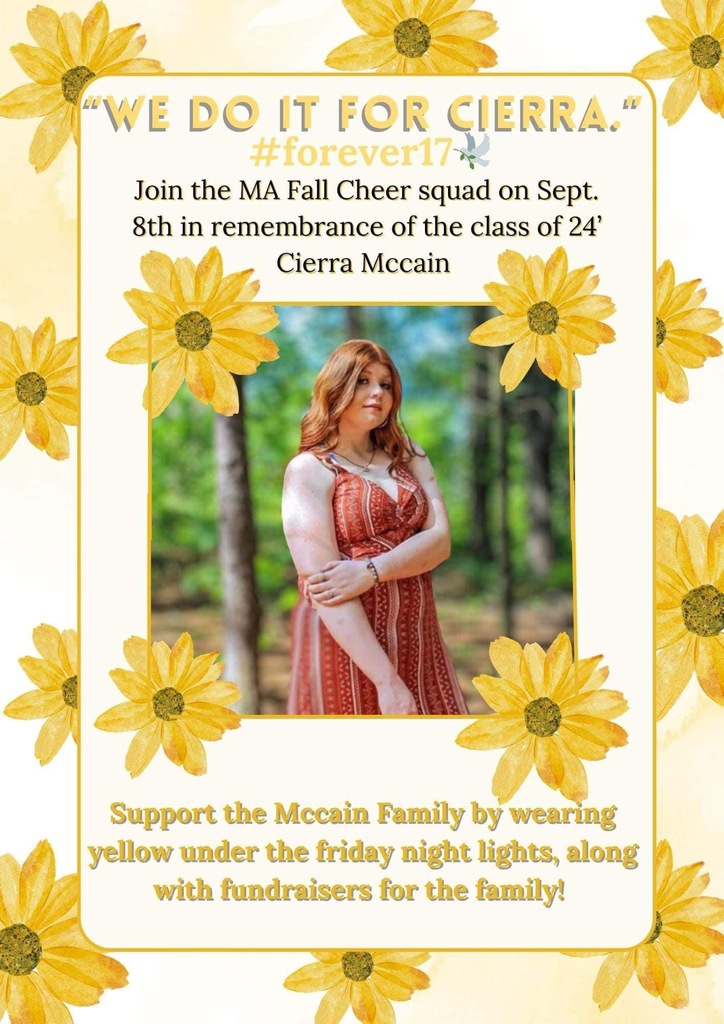 The Lynx hosted the Red Riots of Orono for a field hockey matchup this afternoon. While MA didn't come away with the win, they are improving every game and putting pressure on the opposing goalie. Scoring opportunities for the Lynx came by two shots on goal from both Emma Ayotte and Lily Michaud, along with shots on goal from Emily Desorbo and Lindsay Chandler. Alexis Richards made 10 saves on 16 Orono shots. GO LYNX!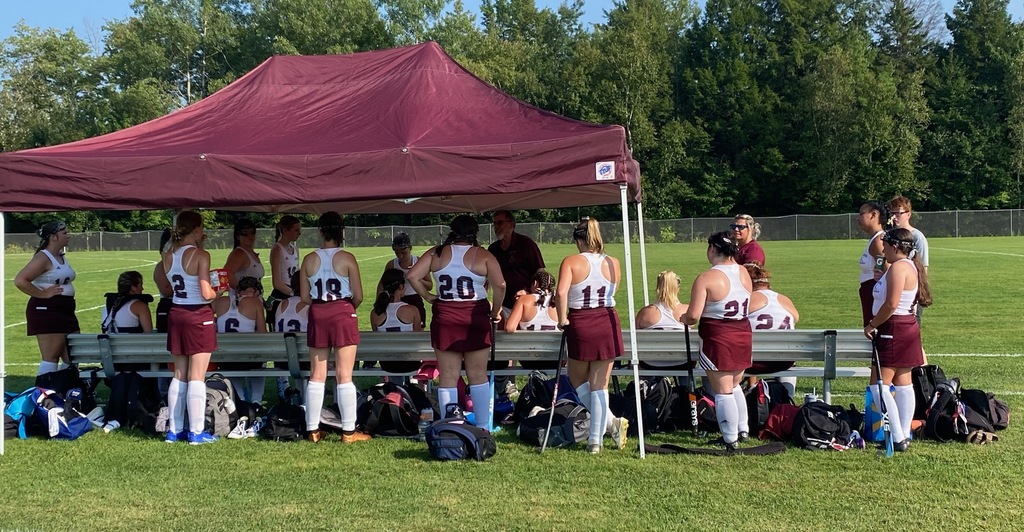 The MA Golf Team travelled to White Tail Golf Course to take on Central and Dexter. Dexter won the meet with a score of 173, followed by the Lynx at 203 and Central with 249. Leading the way for the Lynx were James Trott (48), True Weatherbee (48), Andrew Oliver (50), Jacoby Savage (52), and Drew Skidmore (52). Dexter's Chase Farnsworth and Cole Douraty were co-medalists with a 42. GO LYNX!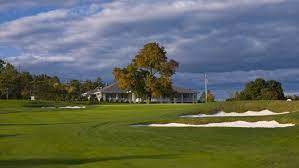 At Mattanawcook Academy, the Lynx(1-0) ran away from the Sumner Tigers(0-1) by a score of 5-1. Megan House got the scoring started early when she blasted one in on an assist from Juliana Cloukey. Later in the first half House returned the favor with a pass to Cloukey, who placed one in the lower corner of the net to go up 3-0. Lauren House also scored in the first half from 35 yards out. Jalen Crosby and Sophie Blomsma scoring off passes from Lily Noonan rounded out the scoring for MA. In goal, Kaelyn Cloukey stopped four of Sumner's six shots while Blomsma headed in to goal to save two of three shots. GO LYNX!