This is a reminder that tomorrow (April 8th) is the last day to register for the May 7th SAT test here at MA! You must register via your CollegeBoard account. If you have questions, reach out to the MA guidance department.
With the cancelling of all after school activities in RSU 67 there will be no baseball or softball arm conditioning practices today, Thursday March 24th.
Congratulations to MA Senior Deegan Tidswell on winning a Joe Paul Scholarship from the Penobscot Valley Conference today! Deegan was one of 4 nominees from MA, the others were Jackson Sutherland, Raquel Shaw and Olivia Veillette. Deegan was one of 12 winners randomly selected from across the PVC.
Come out and support these Lynx basketball players tonight in the PVC senior all star games at MA. Bella Farrington and Bryn Weatherbee play at 5:00 and Josh Farrington plays at 7:00. Masking is optional. There will be concessions and admission is $5 for adults and $3 for students and senior citizens. #GoLynx!!

The RSU No. 67 Board of Directors voted this evening to end universal masking effective immediately with the exception of our PreK program. Our four year old program will need to continue universal masking until Headstart regulations are changed to end universal masking.
Congratulations to the following MA wrestlers for qualifying for the New England Regional Championships: Deegan Tidswell, Cole Albert, Jackson Sutherland, Isaac Hainer and Alex Munson. #GoLynx!!
The New England Qualifying Wrestling meet scheduled for Friday, 2/25 has been moved to Saturday, 2/26. It is still at Morse High School and the bus will still leave at 5:45 am on Saturday.
Congrats to the MA Wrestling team on winning the Class B state championship today! #GoLynx!! The motorcade will be at the treeline intersection at 10:00. Congrats to Jackson Sutherland, Isaac Hainer, Cole Albert and Deegan Tidswell on their individual state championships!
Good luck to MA Wrestling tomorrow as they compete for a state championship at Morse High School at 10am. It will be streamed on the NFHS network. #GoLynx!!

Friday, March 18 will be a regular student day. Mattanawcook Academy will be following a white day schedule on this day.
Fort Kent will be livestreaming tonight's girls Class C Preliminary round playoff game at 6:00 on the NFHS network.
Congratulation to the MA cheer squad on finishing third in the state for Class C! #GoLynx!!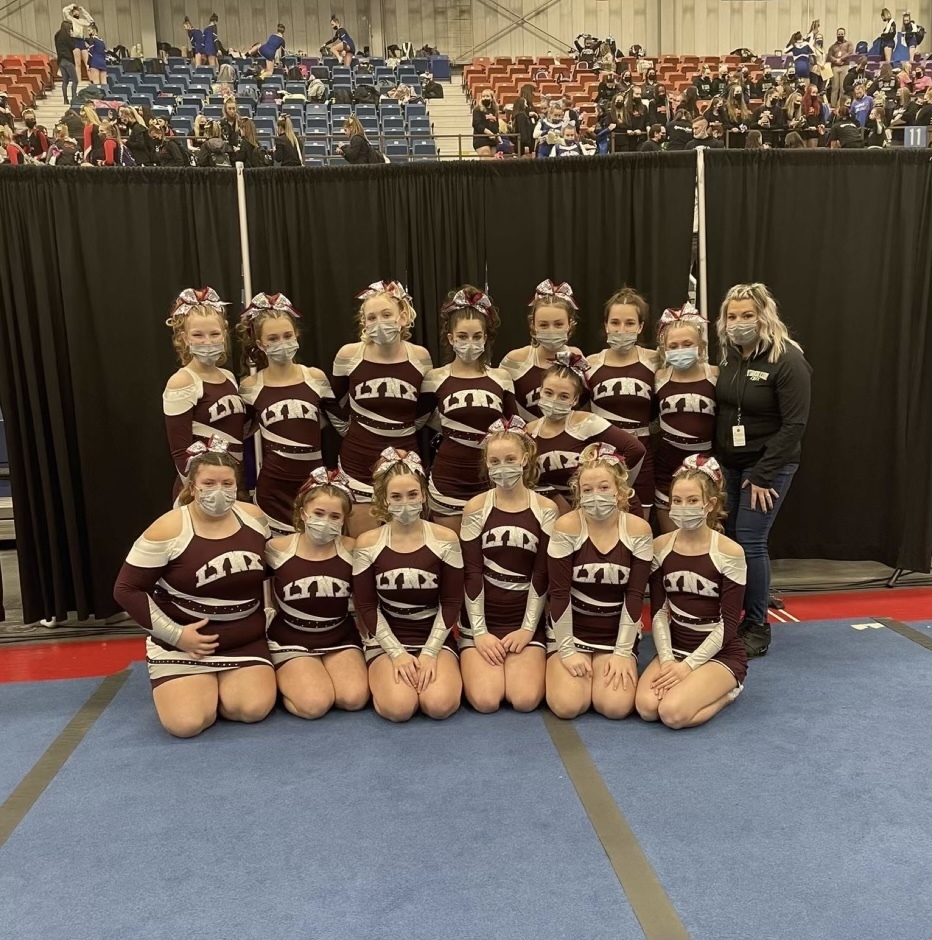 Congratulations to this group on their Northern Maine Class B Wrestling Championship. On to states next weekend! #GoLynx!!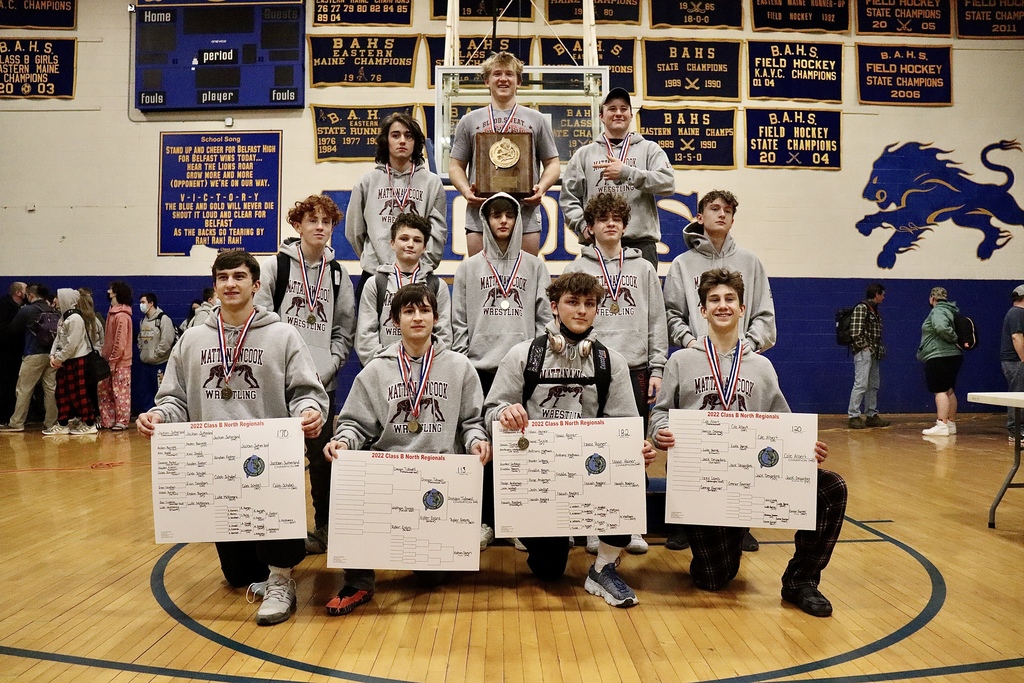 SCHEDULE UPDATE: MA Girls Basketball play their preliminary round playoff game at Fort Kent High School on Tuesday, February 15th at 6:00. The bus departs at 1:45.
SCHEDULE UPDATE: MA Boys Basketball will play their play-in playoff game tomorrow, Saturday February 12th at Searsport High School at 5:00. The bus departs at 2:30.